Smart classrooms to the rescue as parents brace for another tumultuous year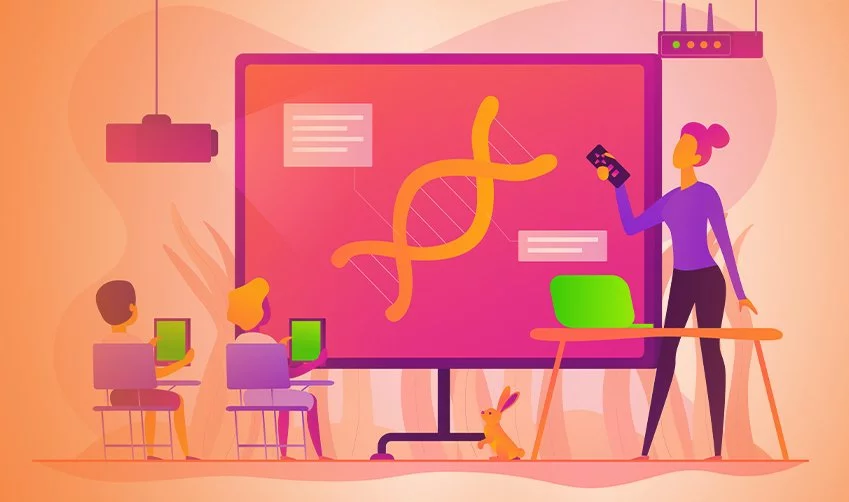 The unprecedented challenge in the wake of indefinite school closures moved in-class learning to online mediums. This abrupt move was first considered an interim relief; however, after more than a year of lockdown, the wait is still on. For appropriate shifting to online learning, internet access is not enough, but the right use of technology and the skills to use it efficiently are required. School closures did cause disruption, but they also made way for educational innovation— where signs suggest that the ongoing pandemic can impact learning innovation and digitisation trajectory.
Parents are more comfortable with technology now than ever 
Parents' reluctance to accept technology because of the risks attached to academic failures are valid. However, smart classrooms guarantee brilliant results for each child by going beyond mere online learning. A smart classroom is supported by an integrated academic system that revolutionises learning with smart ed-tech solutions—something that online learning fails to promise. Parents have learnt their lessons from 2020, though they didn't envisage the lockdown to go for this long, they are certainly better prepared in 2021. The unreliability of online learning made them scout for more options, and hence smart classrooms became their favourite choice. But what is that a smart classroom offers to parents that "just" online learning fails to? Let's have a look:
Engaging learning techniques for every child makes every child involved in their classes
Online learning resources make curriculum exciting and less monotonous
Interaction between teachers and students increases owing to modern technology
Parents can stay abreast of their ward's performance with in-time monitoring
Trained teachers make sure that parents don't have to make extra efforts to push their children to attend classes. They look forward to it
Smart classrooms are effective to fill in the gaps that are created by the pandemic with effective resources and tools
Smart classrooms simplify teaching, which makes students learn in a better way
Smart schools help with effective and meaningful learning and streamline every function and task of every department through smart school ERP.
How does LEAD help create rich learning experiences for kids at home? 
At LEAD, every child benefits from unmatched exposure opportunities at the national level via the vast network of 2000+ schools. The Student App has been designed to ensure that learning happens seamlessly, even online. When schools shifted to online, the need for a seamless platform that makes studying at home hassle-free was felt. LEAD School@Home aims to replicate many classroom processes by further integrating technology into the learning process and involving all stakeholders, including parents.

With the help of LEAD Student App, students can easily access live and recorded classes, submit assessments and clarify doubts in just a few clicks. The App has been designed in a child-friendly way, and all features are easily discoverable.
The LEAD App has a unique section specially designed for Parents. Parents can easily monitor their child's attendance, check report cards, and receive essential feedback and notifications on the LEAD Student App. Parents play an essential role in a child's education, and we wish to involve them in every way possible. New features, competitions and school notices are all shared on the App for parents to check and acknowledge.
Daily, students learn, complete homework and take assessments but they have limited options to practice and revise independently. The 'Practice with Friends' feature on the Student App encourages students to practice every day, either independently or by challenging their peers. Kids need to be kept motivated and engaged when they practice; hence this feature has been designed for an enjoyable learning experience. At LEAD, we aim to provide each child with complete personality development using technology-led innovations like dedicated Student App and LIVE Masterclasses.
Smart school ERP is determined to change how the education sector has worked for all these years and has made parents comfortable with technology. So let's welcome the new dawn in the sector.