School Admission Management System: 13 FAQs With Answers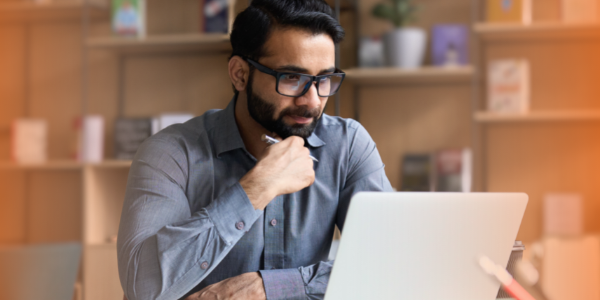 Subscribe to our newsletter
The hassle and chaos during the admission sessions are not new. And the manual approach makes it even more strenuous for schools and their staff. When it comes to a large number of admission queries and requests, conventional processes fail terribly. Hence, in today's digital era, automation is being looked upon as an effective solution.
Automation has resolved the admission management issues to a great extent. The admission module in school management systems strengthens the overall process of getting students on board. It also enables the staff to focus on other important tasks and manage enrollments in a more organized way. Besides, you get to modernize and digitize your school's functions to stay relevant in the current highly tech-oriented world.
If you are considering a school admission ERP and looking to get your queries answered, this post is for you. So, read on to learn everything you need to know about an admission ERP!
1. What is the school admission management system?
When you are trying to understand what is online admission system, you must think of it as a platform that offers a digital alternative to every step of your admission cycle. An online admission system is a digital tool that allows schools to manage admissions more efficiently.
It automates various important tasks, such as streamlining enrollment inquiries, assigning priority ranking based on eligibility, collecting and sorting documents, and completing onboarding formalities.
The admission module in a school management system allows you to categorize and systemize different aspects of the enrollment process. You can create several accounts within the software for users. The users can be teachers, the financial department, counselors, data managers, and other stakeholders.
2. How does a school admission management system work?
The step-by-step guide and training are usually provided when you sign up for an admission management software. The steps may also vary based on the features you opt for in your software. However, to give you a brief, here's how an admission management system typically works:
The admin opens registration links and uploads eligibility criteria, fee structure, course modules, etc.

Parents' inquiries are channeled from various lead generation platforms. These inquiries are assigned to respective staff members who help the students with the admission procedure.

The enrollment procedure requires the parents to open the admission link, fill out the form, select courses, upload documents, and pay registration fees.

The system offers direct links to brochures, virtual campus tours, and offered courses.

Once all the applications are received, the system generates a merit list based on the admission criteria.

Applicants can access their dashboards and view their application status, merit status, and admission confirmation.

Upon confirmation, the applicants can pay the course fee via an integrated payment gateway.

The admission ERP generates an online admission system report to help you analyze the current status of enrollments, lead generation to conversion ratios, and cancellations of applications.
Besides, this digital tool also offers a range of customized features based on your specific requirements. All the data is stored and organized by the software, eliminating the need for manual data management. Thus, it makes the admission process smoother and more efficient for everyone involved.
3. What are the features of a school admission management system?
An online admission management system is designed to simplify and automate the way admissions are done in schools. With minimal human intervention, the scope of an online admission system is to maintain the highest level of accuracy and automation of all the steps involved in the procedure.
Some of the essential features of this digital solution are:
It should offer inquiry handling through pre-designed forms, subsequently assigning priority ranking to admission queries.
The online registration and application forms should be user-friendly and self-explanatory.
The tool should facilitate online document verification and follow-up message prompts for further communications.
It should have a secure and reliable payment gateway integrated for online fee collection.
It should offer easy online entrance exam modules to evaluate a student's skills and knowledge.
The software should generate a merit list and send automated notifications to parents and students about the same.
The application and payment status update should be easily accessible on the dashboard for every user.
It should also offer on-cloud data storage and automated data management.
4. What are the benefits of school admission management systems?
Those who have faced the hassle of a conventional admission procedure would know how an academic ERP works wonders in this regard. Below are some of the main advantages of online admission system:
It makes the overall process time-saving and convenient for teachers, parents, students, and all other departments involved.

The online system eliminates the time barrier as users can access the tool, work on applications, and submit them at any time of the day.

It also reduces paperwork, making the enrollment process more eco and budget-friendly.

It allows schools to shift the complete admission cycle to a digital platform.

The digital tool offers seamless admission tracking throughout the cycle.

For schools with more than one branch, it creates a centralized admission system for all campuses.

It minimizes the chances of errors and serves as a secure data management system.

Online data sorting makes it way easier to keep a tab on payment status and refunds.
5. What types of schools should invest in a school admission management system?
Every educational institution should consider investing in powerful school admission software. Online software that simplifies and enhances the overall admission process is a must-have for all the schools regardless of their region, geography, and medium. This is especially true today than ever when cost-saving and delivering a convenient experience to students/parents are essential for schools amid high competition.
6. How much does a school admission management system cost?
An online admission system is a customizable tool. The cost of the system would be subjective to the features and plans that you opt for. You get different variants of the software ranging from basic to premium. While the basic plan will be low-priced, a custom version will be more cost-effective in terms of overall expenses and features you get. With a premium plan, you will get more benefits.
7. What to look for when buying a school admission management system?
Every school is different, and so is its approach towards enrollments. You must analyze the typical admission process in your school and identify what features would be beneficial for you. While you should consider some of the features we have mentioned earlier in this post, you can also think of additional features that you may deem suitable for your institution. If you are unsure, you should register for a demo and consult your requirements with the solution provider.
8. Can a school admission management system help with the online admission process?
The admission module in a school management system is technically an admission mechanism designed to equip schools with an easy and well-managed tool. A school may be functioning offline or online, the admission ERP completely shifts the admission process to online mode in both cases.
9. How to move from my existing school admission management system to another one?
When you consider moving from one system to another, you would need to get in touch with your current solution provider. You should check how many days of the service are left and what they can do to facilitate smooth offboarding. Meanwhile, you should also contact the provider you are planning to migrate to for effortless onboarding right after quitting your current online admission management system.
10. How to get started with a school admission management system?
When you have chosen a suitable academic ERP for your school, you should start with a demo to understand how the particular software works. Thereupon, you can arrange a meeting to discuss your requirements and select the features and plan you need. Some providers offer consultation services to help you get familiar with the system. You can opt for setup and consultation services to get started with your online admission management system.
11. Does LEAD offer a school admission management system?
LEAD offers personalized solutions to private schools. Admission ERP is a part of our extended solution and comes within the package you sign up for. LEAD Partner Schools get exclusive access to an efficient system that allows effortless admission management.
12. What makes LEAD's admission management system better?
LEAD aims to empower private schools with efficient ed-tech solutions and help them achieve their desired educational standards and improve learning for their students. Our solutions are mapped out effectively, keeping the gap between conventional systems and modern administration techniques in mind.
LEAD offers a user-friendly, easy-to-manage admission management system. Your school-specific features are added, and you get consistent expert support. Our admission ERP interface is self-explanatory and intuitive. Besides, the cloud storage and the mobile app for teachers, parents, and students help in streamlining the process further.
13. How to partner with LEAD?
LEAD is an all-in-one solution for all your administration and institutional requirements. LEAD offers a range of custom solutions to schools, launching them onto the path of growth and success. The LEAD Partnered Schools enjoy many advantages. They get all the facilities and support to maintain international education standards.
LEAD's solutions also incorporate marketing services for schools. In addition, every LEAD Partner School enjoys being a part of a larger education network and gets represented in various national-level events. From admission management to online classrooms, LEAD enables schools to excel in every segment of the education sector.