Students always in 'Wanderland'? Here's what you need to do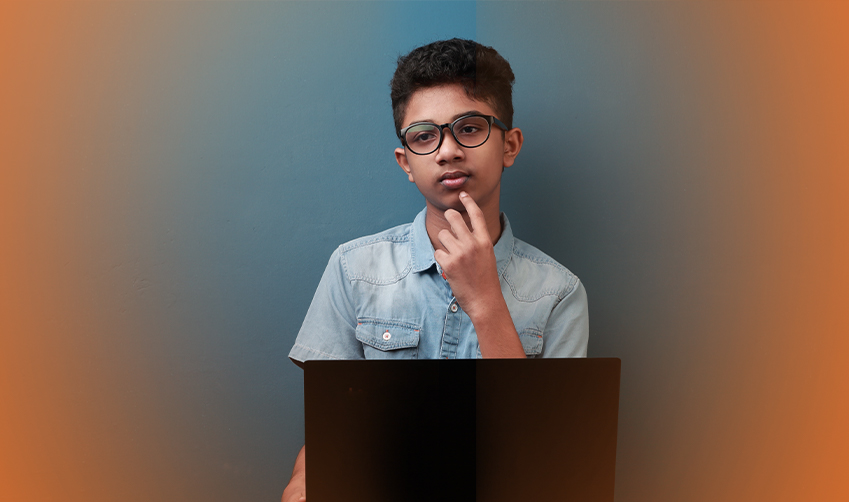 Subscribe to our newsletter
Keeping students engaged in a traditional school setup was easy where a few activities and group projects kept them entertained—It was a happy world. However, in March 2020, the entire school dynamics changed. As the world shifted to online learning, keeping children engaged or pushing them to attend a class became a task. 
Online classes for kids barely helps with keeping learners engaged and are seldom effective. The main aim of online learning is to connect students with educators, which happens within a designated time.
There are a few steps that can be followed to make learning effective so that children's minds don't wander:
GenZ and GenX is a generation that does not waste time on anything until they see a benefit or find it meaningful. To ensure maximum engagement, students must perceive activities as being meaningful. Therefore, teachers should educate children about the relevance of learning a particular concept and how it will help them in the long run.
Fostering collaboration increases the class' overall attention. Students learn in groups and through activities that leave the class engaged. It also increases competence and self-reliance among students. Kids' learning curve gets enhanced with collaboration.
Establish positive teacher-student relationships
When teachers establish a positive relationship with their students, they achieve great results. Teachers can care about students' social and emotional needs, increase one-on-one interaction and treat all students fairly. In addition, when students form close relationships with their teachers, they fulfil their developmental need for a connection with others.
Students look up to teachers for everything, and bringing positive energy into the classroom every day can help a great deal. So be someone who is always positive, happy and smiling as happiness is contagious and can help you spread it.
Classrooms are ever-evolving, and every day should not be the same. Teaching methods must change with days to avoid monotony, and students must be catered to according to their own unique needs. For example, a few students might not understand a concept as quickly as others. Teachers must have a plan in place to deal with such situations to increase overall class' efficiency.
Teacher training in the new world plays an essential role. The world has changed, and so must teachers — their degrees will soon not suffice due to the world's dynamic nature and frequent disruptions that have led to the infinite school closures. Moreover, online classes for kids are here to stay, even post-pandemic. Hence, thinking beyond the traditional parameters of teaching has become critical.
In one of its reports, World Bank quotes, "A growing body of evidence suggests the learning crisis is, at its core, a teaching crisis. For students to learn, they need good teachers—but many education systems pay little attention to what teachers know, what they do in the classroom, and in some cases whether they even show up."
How is LEAD helping teachers level up and become an entity to look up to?
In the LEAD system, the teacher app is the main anchor for teaching that contains high-quality lesson plans where each lesson has videos, slides, images and digital copies of books and workbooks. As a result, teachers don't have to rely on books any longer and can teach via videos, slides, activities, etc. The teacher app is loaded with resources for three different purposes:
For their training
For their use in class
For their reference

LEAD also conducts a Teacher Development Workshop, where teachers use LEAD resources for effective lesson delivery. LEAD aims to empower teachers digitally so that they are on par with the fast-paced world. At LEAD, teachers are trained to look beyond the textbooks and use teachers' lesson plans instead. Then, with the help of the workshop, LEAD helps teachers navigate through the App, read the plan, and deploy an effective plan to get excellent results for students. Teacher Development Workshop 1 is conducted at the beginning of every session, where teachers are trained to carry out effective lesson plans using LEAD resources. Teacher Development Workshop 2 is conducted during the middle of the year to cater to the specific needs of schools.
LEAD is transforming schools by making children future-ready. To make yours a LEAD Powered School: Partner with us today