How does ERP Software work for an Educational Institute?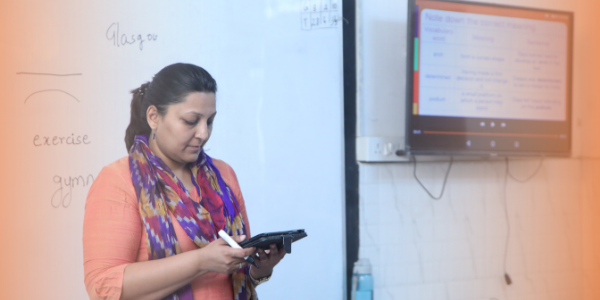 Subscribe to our newsletter
ERP software for schools takes care of various activities such as student data storage and management, attendance management, fee management, automated communications, learning management, and various other school activities. In recent years, ERP software for schools is getting more popular due to various benefits that they accrue to the schools.
If you are new to smart school ERPs, here's all you need to know about how ERP software works for educational institutes:
1. Helps school owners with a smooth functioning
ERP software for schools provides school owners with the required data and insights on a regular basis that helps them run their school smoothly. School owners know what is happening in terms of curriculum, learning progress as well the progress of their teachers. This is possible due to various auto-generated reports in the ERP. For example, school owners can easily know the syllabus completion, admission status, fee collection status and even the training progress of their teachers. In advanced school ERP software like the one provided by LEAD, school owners can also stay in touch with students and teachers through communication tools available on the School Owner App.
Know more about the School Owner App provided by LEAD, by watching the adjacent video.
2. Integrated schooling system
With smart school ERP, the entire schooling becomes integrated. Learning, teaching, and management do not happen in isolation. All devices and systems are synced with each other. For example, learning doesn't stop when students go out of the classroom. Students can still revise and practice while at home. They can attend and participate in various quizzes and competitions from their apps. Teachers are aware of their students' learning progress and can do the necessary interventions to improve the learning outcomes of their students. Parents become an integral part of their child's learning progress. School owners get a glimpse into what is happening at their school and can intervene where needed.
3. Accurate and error-free data management
ERP software for schools allows for paperless data management thus ensuring that the right data is uploaded and maintained. It reduces the scope of human error in data management allowing for better reliability.
4. Increased accessibility of excellent education
Smart school ERP enables increased accessibility of information for all stakeholders. It also allows for excellent education facilities to reach tier 2 cities and towns. Unlike before high-quality education content is not limited to metro cities with the best school infrastructure and the most highly paid teachers. Good quality content can now be delivered even in the remotest areas of the country through careful curriculum planning, high-quality audio-visual content, and highly trained teachers.
5. Improved productivity of teachers
Due to ready-made teaching tools and resources, teachers no longer need to worry about planning and administrative tasks and can focus more on improving their teaching delivery.
LEAD Powered Schools are empowered with resources that ensure visible improvements in students' learning outcomes, teacher performance and overall growth graph of the school. LEAD Nucleus, the smart school ERP, is one of India's 1st Hybrid Mode Integrated Platforms that help schools run seamlessly in just a few clicks.
With LEAD's advanced Enterprise Resource Planning systems, schools can now toggle between online, offline and hybrid schooling without any hassle. Regular syncing of information also ensures that no inputs, grades, or data get missed. The ERP uses data uploaded by teachers to generate easy-to-analyse reports and trackers that can be used for academic planning, including remedial.
School owners can manage their entire school using the advanced School Owner App. They can:
Track key metrics for their school(s)
Deep-dive into student, parent, and teacher reports
Receive news, announcements, updates, and other important information from LEAD
Contact LEAD in case of any feedback, queries, or issues
3000+ schools across India, trust LEAD to provide excellent education to their students. Want to know how you can transform the learning experience at your school? Tell Me More