How LMS for schools assists teachers to deliver quality education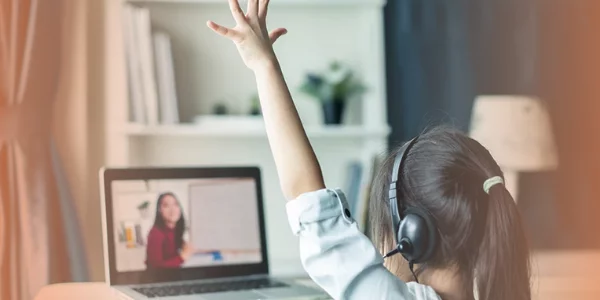 Subscribe to our newsletter
LMS for school has been proven revolutionary in achieving unstoppable learning. This year has been challenging for the education fraternity. Businesses around the world experimented with 'seldom tried' ways to survive. While technology became everyone's best friend, many labelled it an 'absolute necessity'. 
Benjamin Franklin once said, "Out of adversity comes opportunity". The ongoing pandemic has been an opportunity for businesses around the world to experiment and to deploy modes that were never experimented with before. The education industry was a part of this new dawn. Said to be one of the most inflexible sectors, the education industry took everyone by surprise by its successful online transition. The present downturn is unique, in multiple ways it is much more severe than any we have experienced in recent history. Almost overnight, the pandemic forced the cancellation of traditional learning and gave rise to online learning.
However soon teachers, parents, and the administration realised that the online medium was not a flawless structure and had massive drawbacks.
The delivery of education via online mediums was non-engaging and was serving no purpose. The sole aim of online learning was 'delivering education' where little attention and effort was paid to designing the curriculum according to the need of the students or making it interesting. Effectiveness in delivery mode was largely absent, impeding teaching and learning.
LEAD is transforming schools by making children future-ready. To make yours a LEAD powered school: Partner with us today

Teachers were forced to act without any caution and were given no time to prepare.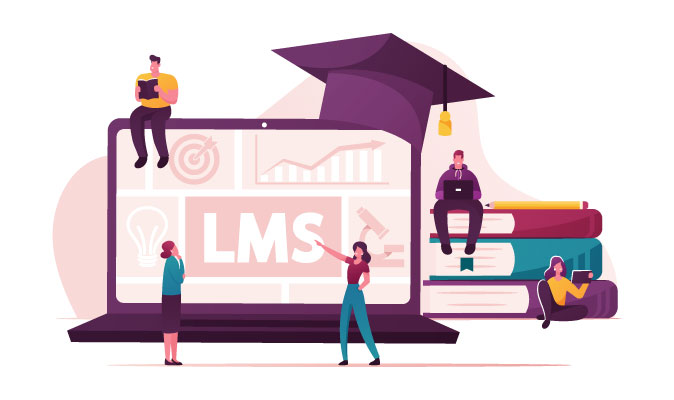 Schools had to think through to meet the crisis head-on. Learning Management System for schools put the teaching method into perspective. LMS for school became an effective way to impart education where the most crucial tasks such as preparing test papers, assessing student's performance, ways to fix loopholes in children's learning, etc. got automated.
LMS for schools lets students' imagination thrive. A school LMS boosts their creativity and ability to concentrate and understand concepts better. LMS for schools has been a boon for teachers. It saves time, manages operation efficiently, has easy access to information, has instant access to update the content of courses can trace the progress of the learners, etc. An advanced LMS for schools facilitates communication and collaboration with parents and principals, etc.

World Bank says, "As the emergency phase dissipates, communities move into a 'recovery' mode and governments implement policies and measures to regain lost time. The approaches may include adjustments to the academic calendar, prioritizing grades preparing for standard examinations, continuing with distance learning in parallel to schools, etc."
LMS for schools ensures that learning never gets hampered and with a seamless interface every stakeholder reaps maximum benefits. As the need of the Indian education system keeps evolving at a fast pace, the sector must cater to its' needs as swiftly. The future of children must not be compromised- at ANY COST! 
How LEAD School's Teacher App helps teachers to deliver quality education?
In the LEAD School's learning management system, the Teacher App anchors the teaching that comes installed in the teacher excellence kit and contains high-quality lesson plans. A teacher uses a tablet powered by a LEAD school content to teach. This tablet includes detailed lesson plans, audio-visual resources, a soft copy of books, and activities.
Each lesson has videos, slides, images, and digital copies of books and workbooks. These attributes of a learning management system for schools enable excellent teaching vs using a printed teacher manual. The teacher app also contains training materials, marks entry, remedial analysis, and attendance.
In addition to the teacher app, they also get a school excellence kit, that has all the physical and digital teaching-learning material that is needed to teach as per the lesson plan in the app. LMS for school readies teachers to deploy effective ways to teach that not only helps students but remains one of the biggest motivating factors for teachers to conduct effective classes.
Teachers explain the concepts to students through activity or a video, followed by group practice in small groups to practice the concept followed by the individual practice where students answer questions on the concept on their own.
Teachers prepare by reading the lesson plan, teach as per the plan, takes the test for the concept she has taught, and allies the result to implement remedial action before moving on to the next concept. All these actions that the teachers take help bridging the gap of learning on time.
The teacher app is loaded with resources for different purposes such as:
For their training- To help teachers understand how the activity has to be conducted or a concept has to be taught. 

For their use in class- This includes videos, audio, or images. In LEAD School's learning management system for schools, the digital resources in the teacher app are called the Assessment tracker (ASM). This is where teachers enter the marks and get remedial analysis. The printed resources are called Classroom Resource Print (CRP). These can be postcards, charts, and flashcards. 
Besides this, LEAD School LMS also eases and streamlines one of the most harrowing tasks for teachers, that is, conducting assessments. 
At LEAD School, Teacher-Led Assessments have made conducting exams and assessments easier, and teachers can navigate through various functions flawlessly.
With LEAD School's Teacher-Led Assessment, teachers can view:
Number of the students who completed the assessment
Questions most students were able to answer correctly 
Questions least students were able to answer correctly
LEAD is transforming schools by making children future-ready. To make yours a LEAD powered school: Partner with us today