Is Hybrid learning in schools a saviour in a post-pandemic world?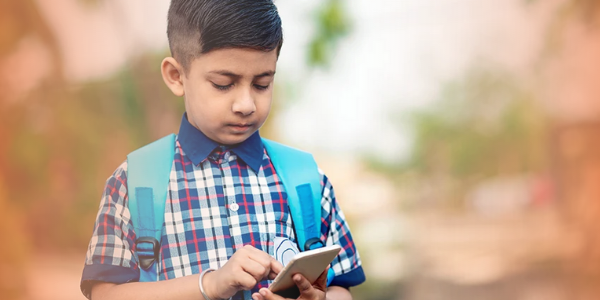 Subscribe to our newsletter
The COVID-19 pandemic has created the largest disruption in the education sector, affecting nearly 1.6 billion learners in more than 190 countries and all continents. The pandemic has been a blunt reminder of the inadequacies of this sector. The slow pace of change in academic institutions globally has been regrettable, with centuries-old, lecture-based approaches to teaching, and outmoded classrooms. Though the pandemic paved way for remote learning,  it sadly was not enough. 
The Guardian reported, "The sudden shift to remote learning has exposed profound problems. The expectation on parents to provide adequate time and technology to educate their children lays bare vast economic divides, and many families may be concerned by the impact of remote schooling on their child's educational development as well as their ability to focus on their own work."
Homeschooling or online learning failed to bring sustainable results. It just remained a medium to connect students with the learners. Online learning made students passive, gave no guaranteed result, had a haphazard curriculum, and offered no element of fun. It took away the very basic nature of a 'school life'.
This gap, however, was levelled by hybrid learning, an 'integrated online-offline' strategy. This model prevented learning loss due to frequent interruptions and ensured high-quality learning in all circumstances.
After 8 months of a complete shutdown, schools have started opening their doors again. Though this is the first step towards normalcy, opening schools in the first year of the virus outbreak would require an alternate model to fall back on. The continued physical distancing requirements and other health safeguards make 'conventional schooling' challenging.
Since the COVID-19 virus is here to stay, it will mean that certain parts of the country will repeatedly go into lockdowns of shorter durations, whenever necessary. Governments will be proactive and will shut down schools or parts of a school multiple times during the current and the next academic year. Schools must factor this into account while planning their operations and ensure that there is no learning loss during these multiple interruptions.
Deploying hybrid learning in schools seems to be the only way out of this crisis. A school doesn't have to make earth-shattering changes to its infrastructure to make this model operational; a simple cloud-based system can ensure that all stakeholders access the same material/resources irrespective of where they are located.
The hybrid model is supported by ERP-enabled software where the schools can switch between various modes- online/offline or both letting the students continue their education from the comfort of their homes without any lag.
The hybrid model ensures the safety of students and teachers, ensures uninterrupted learning for all students, manages increased costs that happen because of double-shift classes, etc.  A surge in school expenses and safety expectations from parents will mean schools have to find innovative and judicious ways to manage their costs.
How LEAD School's hybrid learning is class apart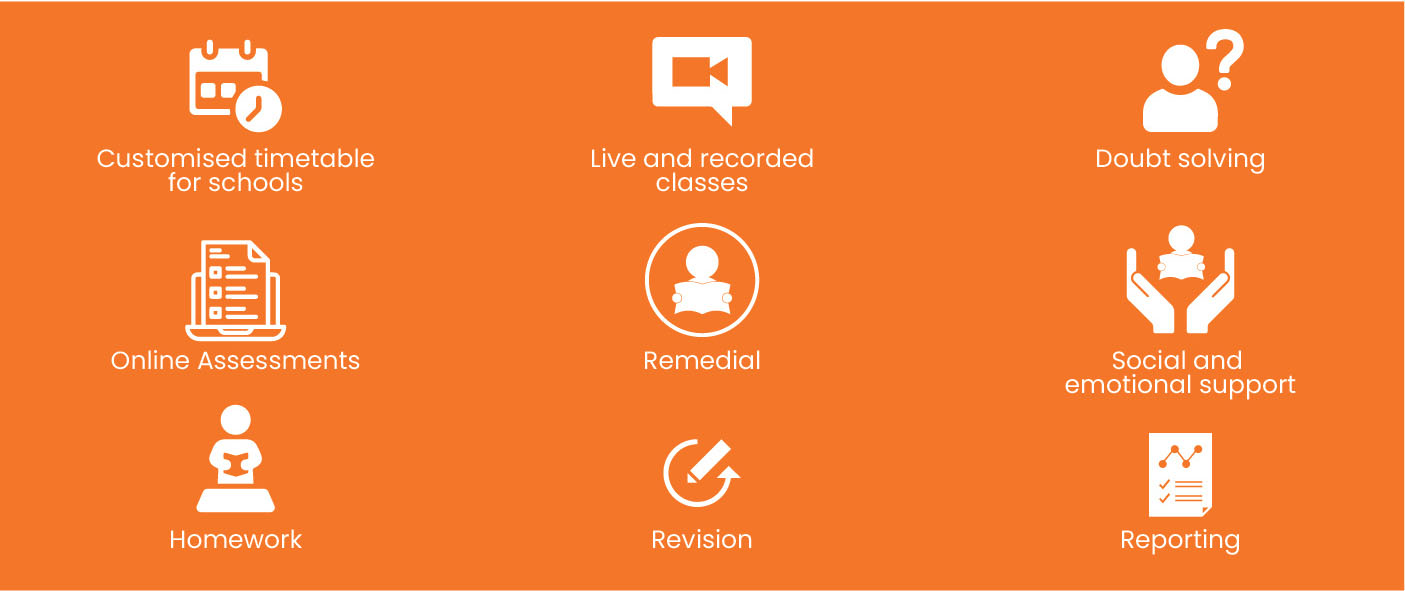 To make the online shift easier and seamless for students, LEAD School ensures that children are least affected by the change that has taken place in their lives. The grounding of LEAD School is based on:
LEAD School model has proven to be sufficient and in sync with the evolving requirement of the present day. With Nucleus- the LEAD School Academic System, it becomes easy to monitor student's performance at the school level. Also, in the post-pandemic world, Nucleus, under its school configuration setting gives an option of switching between the various school modes, such as online/offline/both. School administration can also decide on what days they can teach the students, add new subjects, and allocate teachers. The administration can also connect the school's YouTube channel to the nucleus to directly upload the learning material.
Besides enabling schools to function in a hybrid model, LEAD School ensures high-quality learning to its partner schools. This platform is a perfect marriage of curriculum, pedagogy, and technology. 
LEAD School's hybrid learning empowers every stakeholder. Teachers get access to Engaging & Effective Lesson Plans; School Owners get a Fully Tech-Enabled School; Principals have access to Performance Reports, Parents get regular information on homework, attendance, marks, and Students can attend live classes daily, attempt quizzes, ask doubts in real-time.
LEAD School is perfectly aligned with the New Education Policy and facilitates the government's agenda of modern learning. With a theme-based comprehensive curriculum, unique Concept-Pictorial-Abstract (CPA) approach, Learn-by-Doing module, and Extra-Curricular Activities, LEAD School perfectly is in-line with the NEP 2020.