Student management systems, a saviour for kids during online learning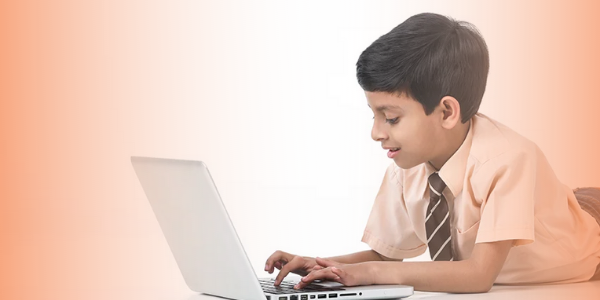 The hustle and bustle of the playground, the camaraderie of school life, and fun are a few aspects that we all miss a lot. Whenever I meet my school friends, we talk for hours expressing how schools shaped us for the rest of our lives. 
However, today, the school-going populace is witnessing a change that was never seen in the history of this sector. In the absence of a playground or companionship of friends, children not only miss the element of fun but in the absence of teachers, they find it extremely difficult to engage in the curriculum.
Homeschooling though was an interim relief, it failed to keep students engaged and had a little motivating factor.
To keep the education system thriving, the student management system came in handy. This platform not only ensures that the curriculum is seamlessly delivered to the child but with an interesting mix of aspects as a part of the syllabus, keep the fun factor alive.

The most significant attribute of the student management system is that students can ask as many questions as they want to and clear all the doubts they may have. In a classroom set-up, a student is usually hesitant to ask a question. This got eliminated with the advent of the student management system
Since this platform streamlines interaction, students can download, upload, complete the assignments, notes, and projects. Their entire academic journey will be integrated with fun elements like pictures, videos, and other attachments. Through the student management system, students can also play quizzes and be a part of national-level competitions without leaving the safe boundaries of their homes.
The student management system assists students to align a proper schedule. During frequent interruptions, it became difficult for students to follow a routine. With the help of this platform, a student can follow a defined structure. This leads to better learning and effective results. With this platform, they get access to a seamless time table.
Student management systems give access to a crisp curriculum that makes learning fun and efficient. This platform enhances learning and students' participation in class soars. Using pictorial and abstract methods of teaching, inculcating the learn-by-doing approach, devising quizzes, and fun activities, are important aspects of the student management system. 
In fact, this platform also increases parents' participation which also contributes to their better grades. Student management platform's features such as performance reports, videos for further and at-home learning, unit progress, pictures from classwork, etc. keep parents involved.
This platform helps teachers identify the lags in children's performance and sort it out on time.
How LEAD School is helping students focus more on their studies?
LEAD School is an integrated system that transforms the learning experience to make it more interactive and fun. LEAD School provides Engaging & Effective Lesson Plans; Teaching Resources; On-demand Training; Assessments with analysis; Remedial planning; Student Progress Reports; Reports for PTMs and Constant Feedback to parents.

LEAD School's student management system aims to render seamless and efficient learning to students. With LEAD School at Home, children can now attend live classes daily, attempt quizzes, ask doubts to their school teachers.
As the education sector of the country takes a new turn, we wish to contribute to building a better tomorrow for students.
A leader in the student management system, LEAD School is making every challenge faced by either the management or parents during such harrowing times easy.
Lastly, LEAD School ensures excellent learning that helps students develop into:
Capable adults
Responsible citizens
Good human beings