How LEAD helps schools improve their admission rate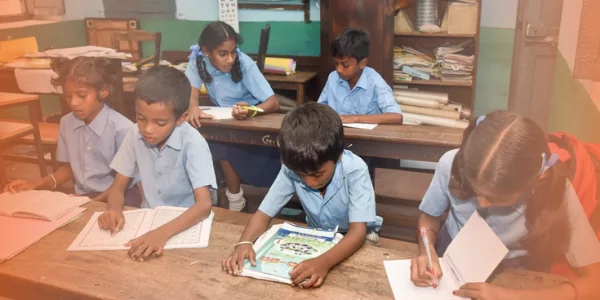 Subscribe to our newsletter
It is a 'back to school' season, again! The new academic session will bring new expectations. Schools are preparing themselves to drive better admissions.  So many promises are made by schools during the beginning of every academic session but how many of those promises are kept?
Skilled teachers? Efficient administrators? Cooperative parents? While all of these factors help in driving a better admission rate for schools, student performance remains the biggest yardstick to gauge its performance. After all, great students make great schools.
That said, this year is going to be different and parents' expectations from a school will see an overhaul. While excellence in learning remains their topmost concern, a technologically advanced school is expected to drive their decision, most of it!
A school that still relies on outdated methods of learning might not even make it to the 'top 5' favoured schools for parents.
Lately, schools have become sensitive about parents' priorities. They know how indulging in manual tasks such as fee payment, keeping a track of their pupil's performance, etc. can be frustrating especially in the time when physical proximity is avoided. They also know how frequent interruptions will hamper a child's education and deploy a 'hybrid' mode to keep education uninterrupted and bump-free!
Parents, students, and teachers need timely, accurate information demanding immediate, user-friendly access, and schools at all times must render this.
To bring all departments closer, schools are using effective strategies to seamlessly blend technology in their day-to-day functioning where technology-enabled automation supports the academic and administrative processes to make it easy to achieve their goals.
Achieve visible growth in admission with LEAD
Staying true to the name, LEAD has been at the forefront of the education sector in terms of providing innovation to the sector. LEAD affiliated schools have been able to achieve excellent learning even in the ongoing circumstances. LEAD uses a world-class curriculum and pedagogy, innovative technology, and round the year implementation support, that creates a visible transformation in all its partner schools. When excellent learning is assured, the number of admissions will soar
At LEAD, the importance of high admission rates is a priority. 
LEAD helps you drive admissions in 3 steps:
BUILDING PARENT AWARENESS
CAPTURING PARENT INTEREST
CONVERTING TO ADMISSION
Testifying the excellence of LEAD, Malhar Kunjir, Director, Kunjir Public School, says, "With LEAD's support, our school featured on the front page of leading newspapers, hoardings & we could reach out to Thousands of parents. Also, the support provided in School Orientation helped us to convert the huge number of queries we received from parents and get more admissions for the next year."
LEAD is transforming schools by making children future-ready. To make yours a LEAD powered school: Partner with us today