School curriculum management platform for seamless functioning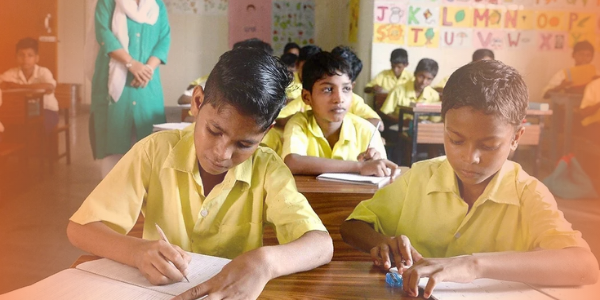 Subscribe to our newsletter
Amid the COVID-19 pandemic, the four-walled traditional classrooms got replaced by online smart classes. A massive change in the education sector brought lots of challenges for teachers and students alike. It became a task for teachers to oil student's curriculum with interesting aspects. Remote learning and social distancing made engagement of interesting learning aspects limited.  
Though online learning gave a ray of hope in the disruption, chaos regarding the curriculum structure and making learning interesting prevailed. This led schools into exploring various modes of education. Learning Management Systems (LMS) helped teachers make efficient curriculum lesson plans for excellent results in the middle of this mayhem.
School Curriculum Management Platform, an integrated part of LMS helps develop and implement curriculum for educational institutions. Teachers use the Curriculum Management Platform to deal with brainstorming tasks related to development, integration, and curriculum launching. 
Building a comprehensive curriculum using curriculum management software includes developing, executing, and analysing curricula. The management platform gives teachers access to course catalogue creation, mapping, task management, role assigning, version control, approval, and other features and tools to develop curriculum effectively.
What is a School Curriculum Management Platform?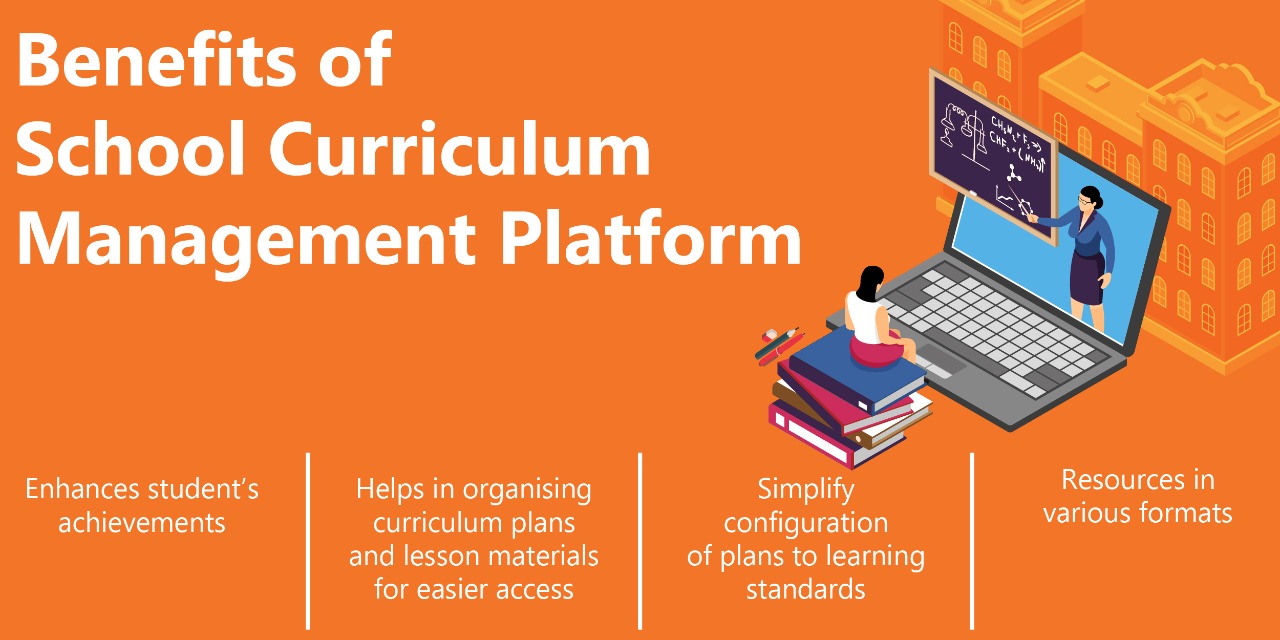 The curriculum is the backbone and vital outline of the lesson plans for teachers taking place every day during the class. Curriculum plans often include learning objectives, topics, instructional materials, sequencing of lesson plans, and assessment plans. For courses taught by multiple teachers, designing a curriculum becomes a collaborative process in which every educator contributes their ideas. Curriculum management is a multifaceted endeavour.
Sometimes, refining curriculum plans take years before finalising it. Additionally, students' needs, living documents, regulatory mandates, and instructor preferences ask for a curriculum change over time. Since the education sector is headed toward digitisation, curriculum management has also gone digital. Maintaining an up-to-date, well-organised, and easy to access digital curriculum can be a bit challenging for teachers.
Benefits of School Curriculum Management Platform:
Enhances student's achievements
Helps in organising curriculum plans and lesson materials for easier access
Simplify configuration of plans to learning standards
Resources in various formats
Enhances student's achievements:
With the help of cutting-edge technology, lessons can get customised according to the needs of every student that helps in making the learning process qualitatively sound. Continuous learning improvement with the help of various tools assures better learning.
Automates organisation of curriculum materials:
Managing the curriculum for an entire course can sometimes be a bit of a challenge, especially if multiple teachers are involved. The use of different content collaboration platforms by teachers for storing lessons makes it harder for educators to share plans. Also, an inconsistent pattern of naming files and organisations can make it challenging to find the right one. The curriculum management platform helps the teachers to organise their plans name and date wise for easy access.
Realign plans to learning standards:
Content and skills that students must learn in the schools are benchmarked and standardised by the state and national education officials. Teachers get access to a standardised menu with curriculum management platforms that have pre-loaded standards from various jurisdictions. Having all the required information in one place saves a significant amount of time and the teacher's efforts.
Resources in a variety of formats:
The learning module is made interesting as the resources can be disseminated in various formats. Teachers can experiment with various methods of learning according to the requirement leading to better results. Videos, quizzes, etc. help to propel the quality of learning and engagement of students.
How is LEAD putting things in perspective for stakeholders?
LEAD has been a pioneer in rendering undisrupted education to the schools in India. It has helped teachers impart lesson plans efficiently using Digital Learning Content, Physical Reader & Workbooks, Learning activities, E-books, Regular assessments & Practices quizzes, Personalized revisions, and Home practice. Asynchronous classes from LEAD expert teachers and National competitions are some unique features of LEAD.
Classes at the pre-primary level at LEAD follow an integrated curriculum consisting of cognitive and development domains of literacy, numeracy, EVS, aesthetic and creative expression, motor skills development, and social and emotional development. 
LEAD aims to connect by building a community and providing a safe learning environment, coaching on the latest Pedagogy, Digital and Communication skills, and creating career opportunities for the community across partner schools & LEAD.
LEAD is transforming schools by making children future-ready. To make yours a LEAD powered school: Partner with us today