What are the 4 classroom management styles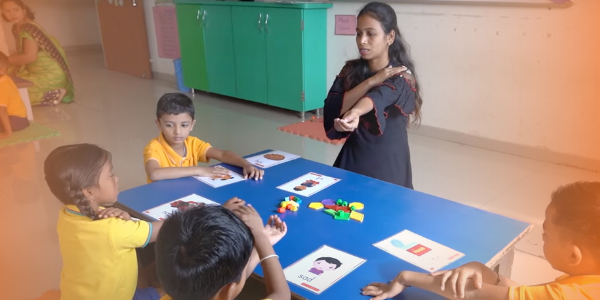 Subscribe to our newsletter
What distinguishes a great school learning experience from a dull, non-productive one? The answer is an effective classroom management style. A classroom management style means well-defined ways of interacting with students, with predetermined teacher control levels. One of the biggest challenges that any school owner faces is the kind of classroom management style that they want their teachers to predominantly adhere to.
A clearly defined classroom management policy is the first step to ensure:
This also ensures that all teachers strive towards a well-defined standard of teaching and engaging with students. Broadly speaking, there are four styles of classroom management:

These styles range from very strong teacher control with minimal student involvement to lose teacher control with maximal student involvement.
Source: ISU Physics Teacher Education Program
In this blog, we are sketching out each of these styles with their pros and cons, so that you can make an informed decision on which style you want to incorporate in your school.
1. Authoritarian
The authoritarian classroom management style is basically a style where the teacher has complete control over the classroom. Students are not actively involved or responsive. In this strictest form of class management style, it is quite likely that a student not following the set rules can be punished. There is no scope for friendly student-teacher relationships in this overly structured style. In this classroom management style, there is no student autonomy in deciding how they will learn, collaborate with their peers, or how they will engage in class.
It is observed however that the majority of students perform better if they collaborate with their peers and have some kind of classroom involvement. This makes students feel accepted, heard, cared for and promotes a feeling of safety inside the classroom. Furthermore, a positive relationship with their teacher encourages students to reach their full potential.
An authoritarian structure might make you feel that things are under control, but it can become counterproductive and hinder your students' growth. Unless there is any strong reason, you should avoid having an authoritarian classroom management system at your school.
2. Authoritative
The authoritative classroom management style aims to strike a balance between teacher control and student involvement. Students are encouraged to participate in the class and collaborate with their peers, while all the time following set rules. Student inputs and feedback are valued by teachers and actively worked upon to make learning a better experience for students.
In general, student outcomes in an authoritative classroom management style are positive, and usually, students show growth in all areas.
3. Permissive
Permissive classroom management style has both low levels of control as well as student involvement. The students are pretty much left to themselves to do as they please. This primarily arises due to the lack of structure and planning from the teachers and the school management.
With low control levels coupled with low involvement levels, only a few students manage to do well. In this setting, students' educational fate is unpredictable. Left to chance, the students may never get enough opportunities and guidance to make the fullest of their potential.
4. Indulgent
Indulgent classroom management style involves a high level of involvement with a low level of control. Students have the freedom to express themselves freely in the classroom and can collaborate with their peers. Teachers using this style are usually very well-liked by the students. However, there is a real danger of the classroom accomplishing nothing in the set time due to the lack of control.
Student outcomes in this setting must be understood in a dual manner: When students feel free enough to interact with their teacher, they feel safe and well cared for. However, to make this style work, there has to be some kind of control over the students. Teachers adopting this style often end up unable to finish subject portions in due time.
It is important to drive the appropriate classroom management style at your school rather than leaving it up to the teachers. To do so, you should involve the parents and teachers alike to understand their opinions. A well-defined classroom management style must be communicated to teachers in their training program itself.
LEAD ensures robust teacher training for their partner schools via LEAD's Teacher App (TA). The TA is powered by LEAD Academy, which is an online hub to enable all online training and certification efforts of LEAD. It offers the complete training & development module for teachers and school leaders to ensure excellent student learning. Teachers who sign up via TMA (Teacher Mobile App), take courses on LEAD Academy and then are assessed and certified. TMA allows teachers to be trained with well-defined objectives of LEAD Partnered Schools so that a uniform classroom management style can be incorporated in the school.
Getting professional training for teachers at your school is made easy by LEAD. Give your teachers the edge they need. Know more