Which capabilities should be present in a good School Management Software?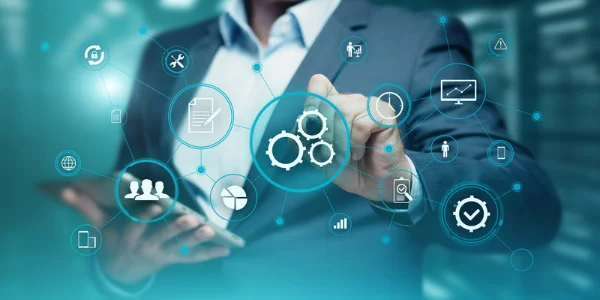 Subscribe to our newsletter
Due to the pandemic, schools and other educational institutions have had to make many changes. Incorporating digital tools like virtual classrooms and school management systems made school systems evolve like never before. While many schools quickly adopted advanced technology, quite a few still have to catch up. If you own a school and have been considering implementing a school management software, this post is for you. It will help you decide if your school needs a school management software.
Let's discuss in detail the capabilities that should be present in a good school management software: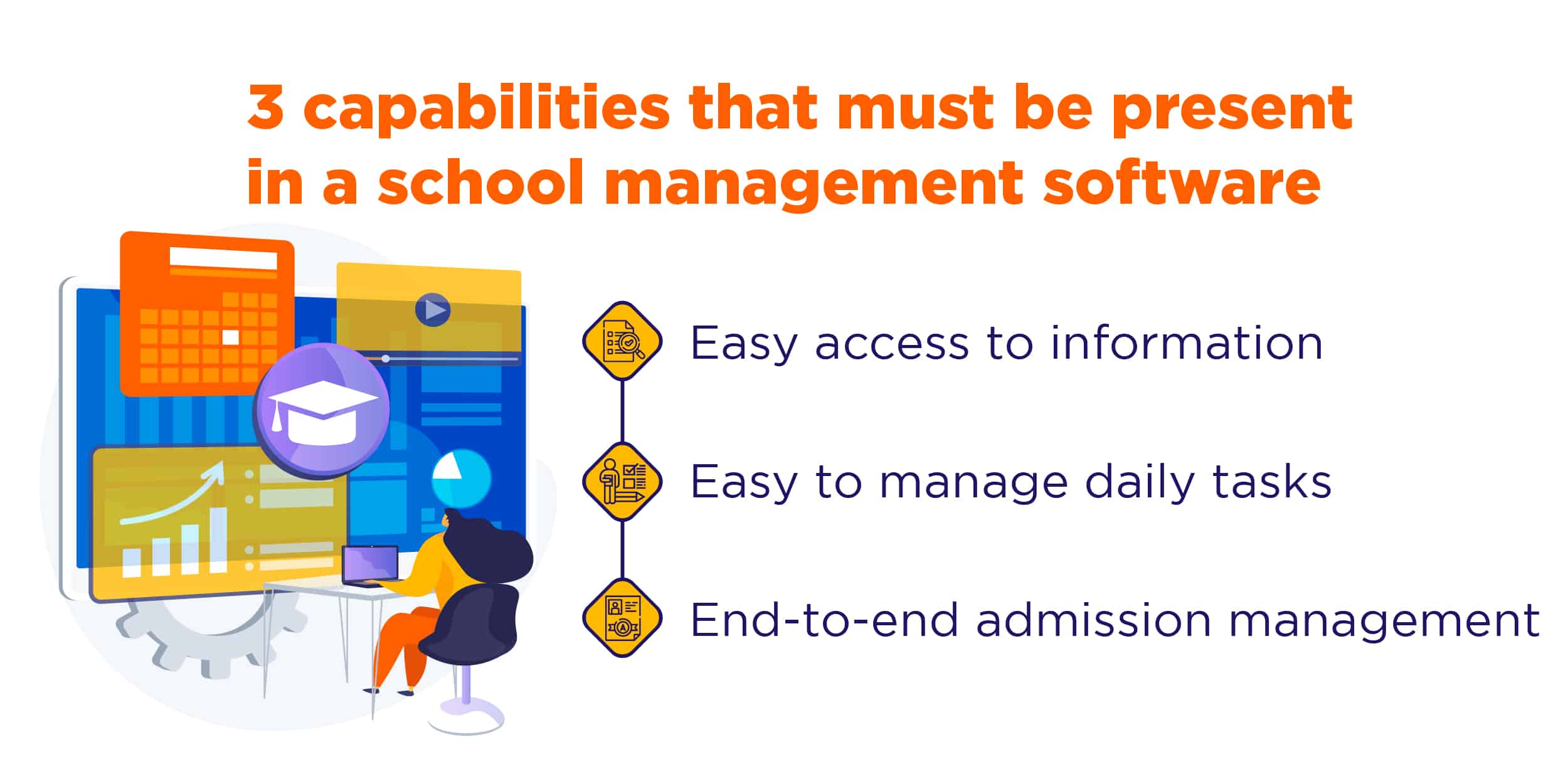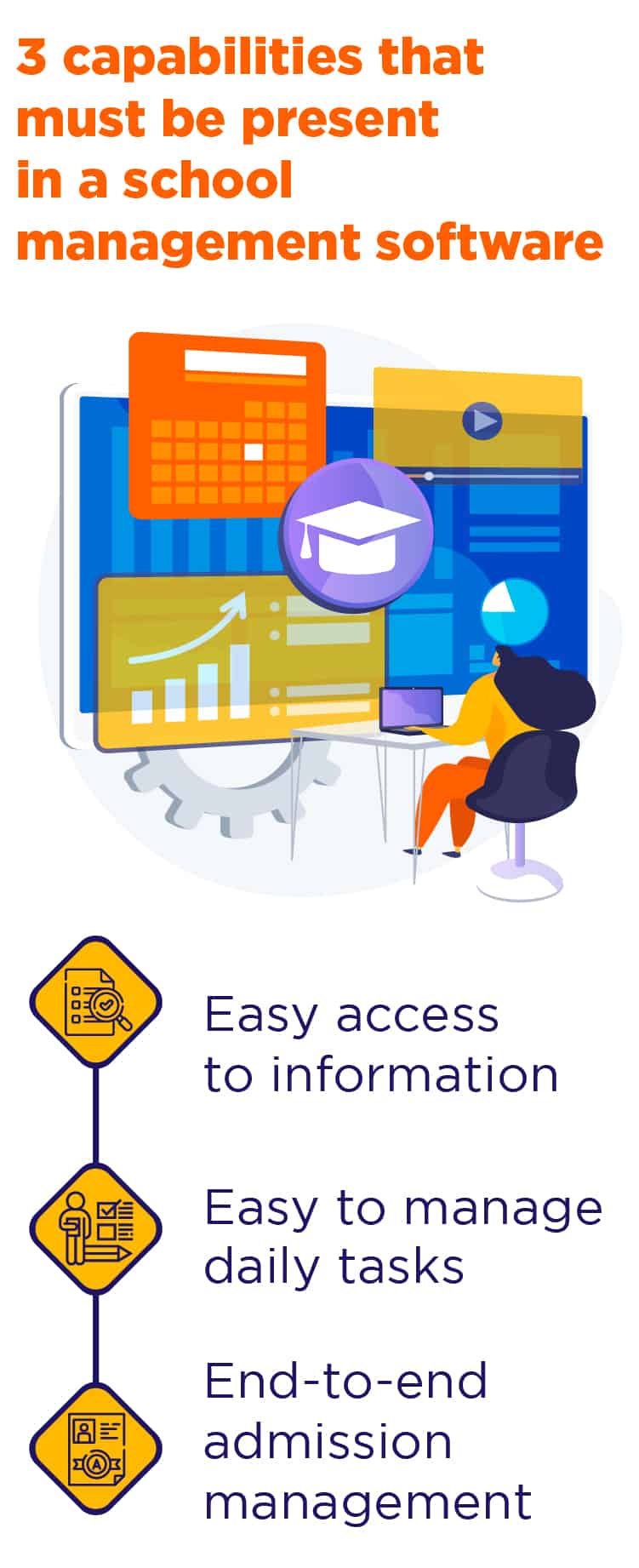 Easy access to information
All the student information such as student attendance, homework, assignments, grades, achievements, etc. can be accessed at the click of a button using a good school management software. Such a school software not only provides information regarding the students but also provides information regarding teachers, such as teachers' schedules, syllabus coverage, remarks, etc. Teachers can use their database to track students' progress, classroom activities, scheduled assemblies, scheduled co-curricular activities, etc. Parents are not left behind, as they also get access to the parent portal using the school software. This benefits parents as they get regular updates about their child's progress. Parents receive their ward's report cards through the parental portal without any delay.
Easy to manage daily tasks
School Management Software assists teachers in easily conducting tests, assignments, and homework. If needed, teachers can provide individual assignments to each student as per their learning needs. Attendance management is one of the most important administrative tasks. It takes a reasonable amount of time at the beginning of each session. With the assistance of school software, attendance management no longer remains a burden. Teachers can mark attendance in no time without compromising the accuracy. Attendance reports can also be shared with parents. Timetable management also becomes easy as teachers can check and change their timetables as per need without causing confusion among parents and students. They can also check for the free periods and substitutions to avoid any last-minute hassles.
End-to-end admission management
The school admission process is one of the most critical processes in a school's academic calendar. A good school management software can help schools manage it smoothly and efficiently. Administrative staff can carry out functions such as the opening of the admissions portal, collecting leads, managing lead status, getting the filled forms, sending reminders, etc. all using a single software. Admission-related data gets stored in secure databases. This makes it easy and fast to retrieve files as and when required. It also reduces the probability of losing important data.
Final Words
A good school management system reduces the workload of the administrative staff. It also enhances the accuracy and efficiency of school management. It reduces the paper cost as maximum data is recorded digitally and stored in these databases. The dashboard for such school software is designed in a very simplified manner. It makes it easy for even new users to get used to its operations.
LEAD offers the best-in-class school ERP software, high-quality teaching solutions, and an unrivaled network, and service. With LEAD School ERP, schools can now deliver uninterrupted excellent learning, both online and in-class using world-class teaching pedagogies to achieve high learning outcomes for every child. LEAD is the only school edtech platform in India that delivers measurable results in English, Maths, and Science through an integrated, data-based system.
We aim to democratise excellent learning by transforming schools in Tier II, III, and IV cities where the majority of India lives. Our firm belief is that every child, irrespective of economic background or location of birth, should have access to an excellent education. Call us for a FREE consultation on transforming your school to the next level of growth!