Benefits of Going Paperless using School ERP Software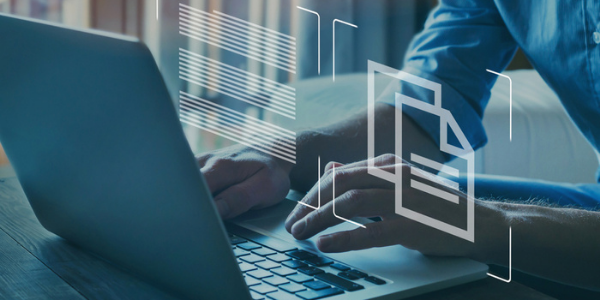 Subscribe to our newsletter
In the present age, with the help of technology, the world is adopting eco-friendly approaches and going paperless using different software. With the incorporation of the school ERP software education sector is also stepping towards paperless operations. School ERP software is specially designed for the management of all kinds of administrative activities of an educational institution. Going paperless benefits both the administrative staff as well as the students.
Let's take a look at the benefits of going paperless through school ERP software in detail:
Reduced Workload and Time Required and Cost Efficient
With the use of school ERP software, the workload of the administrative staff gets reduced. This software does all types of calculations and segregates and rearranges data on behalf of the user. It saves a lot of time for the users. Therefore, users can devote their time to other critical administrative activities. On the other hand, school ERP software also saves money as going digital eliminates the cost of paper. This saves a reasonable amount of funds. The stakeholders can further utilize these funds for other activities or expenses.
Staff, Attendance, and Fee Management
The school ERP software also stores staff data such as staff attendance, leave records, qualifications, medical history, etc., which provides excellent assistance while managing the staff. Attendance is one of the tedious and recurring tasks. But with school ERP software, teachers can mark attendance in no time. It also reduces the probability of committing errors. On the other hand, it also helps in fee management as it keeps a record of fee payments, bills, due dates, outstanding fees, etc. To avoid penalties, it sends periodic reminders.
Accessible, Secure, and User-Friendly Interface
Users have access to this software regardless of the time and place. Users only need login credentials and a laptop or a computer with internet connectivity. Simply sitting at home, they can evaluate the students' academic performance. It has a highly secured database that stops unauthorized users from peeping in. Users can log in through the user id and password specially assigned to them. School ERP software comes with a simplified dashboard. Thus, new users don't find it challenging to navigate through the software. No special training is required to operate this software. Moreover, it retrieves data in no time.
Better Teacher-Student-Parent Collaboration
The incorporation of School ERP software enhances teacher-student-parent collaboration thus extending learning beyond the classrooms. It eliminates the communication gap as the students can also raise doubts and queries online. It also enhances teacher-parent communication. Parents can anytime login to the parental portal using their credentials and access their ward's progress reports and activity dashboard. This encourages transparent communication between teachers and parents.
Going paperless is beneficial for educational institutions as it reduces both costs as well as time. With school ERP software, schools can develop and upgrade the management of tasks such as homework, assignments, assessments, etc. It also ensures data security, better teacher-student collaboration, transparent teacher-parent communication, glitch-free fee management, etc. As everything is online, there is no fear of losing data. With these features, school ERP software has the power to transform the daily operations of educational institutions.
LEAD offers the best-in-class school ERP software and learning solutions. With LEAD School ERP, schools can now deliver excellent uninterrupted learning, both online and in-class. At LEAD we focus not only on academic success, but on delivering holistic education for your students. We deliver measurable results in English, Maths, and Science through an integrated, data-based system. In addition to academic solutions, we also provide end-to-end school marketing solutions and an unrivaled network and support. We do this via our dedicated & co-located partner success teams.