How can teachers prepare themselves better for online classes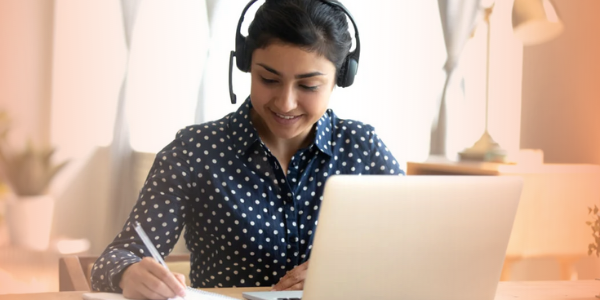 Subscribe to our newsletter
Conducting classes online and ensuring the class has your full attention is not easy.  
Teaching remotely is still a newer concept and for those who have never done it before, it's tougher. Many teachers experienced burnout from having to adapt to new methods of instructing students especially when the lockdown began. There was a lot of ambiguity and they had a tough time.
CNBC quotes a report and says, "77% of educators are working more today than a year ago, 60% enjoy their job less and 59% do not feel secure in their school district's health and safety precautions. Roughly 27% say they are considering leaving their job, retiring early, or taking a leave of absence because of the pandemic."
There's an awful lot to learn for teachers this year. 
While online classes have been said to be 'limited' in multiple ways, they open a doorway to new learning experiences that are more manageable, collaborative, and — dare we say it —engaging than ever before!
All teachers need is a digital mindset, the right tools, and a dedicated approach. If teachers can capture learners' attention, they can effortlessly deliver an effective learning experience.
But how?
Mahatma Gandhi once said, "I have always felt that the true text-book for the pupil is his teacher." Irrespective of bizarre technological advancements in countries, the role of a teacher would remain constant. They would be required at every step and no amount of AI can replace that.
The role of a teacher has been redefined recently and to continue being the 'backbone' of the country, teachers have to STEP UP!
There are a few steps that teachers can follow to prepare themselves before taking an online class. When a teacher is equipped with proper know-how of communication tools, it can bring efficiency in learning. When they are adequately trained, deploying the engaging features of virtual learning, such as audio-visual lessons, quizzes, etc. becomes easy and students get keen to learn more. Teachers can plan their classes, can prepare and master technology, find innovative and stimulating ways of discussions, etc.
All the above-mentioned skills can be honed with the help of an integrated academic system. A few schools in India are giving teacher training to make them proficient for a smooth learning process using ICT (information and communication technologies).
How is lead helping teachers with effective lectures?
LEAD is a disruptive school integrated system that transforms any regular school into a world-class entity. Every stakeholder gets empowered and equipped with requisite skills.
At LEAD, teachers get empowered with the teacher's excellence kit that is loaded with high-quality lesson plans. To make every chapter engaging, aspects such as videos, slides, images, and digital copies of books and workbooks are used. This enables excellent teaching vs traditional non-engaging teaching. The teacher app also contains training materials, marks entry, remedial analysis, and attendance.
LEAD Partner Schools help/train teachers to take online classes efficiently. They are well-equipped to take online classes and are proficient in keeping students engaged during remote learning.
UNESCO believes that the quality of education greatly depends on teachers' adequate skills and competencies and LEAD is bringing those competencies into this space! 
LEAD teachers schedule classes using Hybrid School Platform on Nucleus. Students get personalised support and counselling for continuous motivation. Group doubt resolution classes on every alternate day ensure learning without any gaps.
LEAD is transforming schools by making children future-ready. To make yours a LEAD Partner School: Partner with us today