How Teacher Training Impacts Student Learning?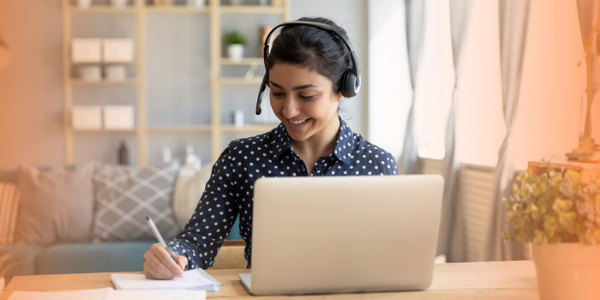 Subscribe to our newsletter
Teachers are a significant part of the education system and play a vital role in the successful creation and application of the policies of the education sector. As the prominence of knowledge is becoming more and more important, teachers are becoming pivotal in imparting that knowledge.
However, with the drastic change in the mode of instruction and process of learning in recent years, teacher training has become essential to stay efficient. This article discusses how teacher training impacts student learning and development. Keep reading!
What Is a Teacher Training Program?
A teacher-training program offers technical assistance to teachers to educate them, and further train them in special areas. It also gives them a close overview of how teacher training impacts student learning. Emphasis is laid on enhancing student learning by teaching behavioral management and stressing specific instructional strategies to augment the student learning process.
What Impact Do Teachers Have On Their Students?
Teachers can impact students positively and motivate them to not go astray in their tender years. Students who view their teachers as their role models accomplish remarkable things.
They are a major inspiration for students throughout their academic tenure for helping them attain short-term and long-term goals with proper guidance. Teachers enable the students to realize their true potential and build a bright future by putting them in touch with all the knowledge that exists out there.
How Does Teacher Training Affect Student Learning?
Teacher training gives teachers the digital tools to improve their teaching methods. It also helps teachers foster better partnerships with their students. Students who feel strongly connected to their teachers are more likely to receive more constructive guidance as they indulge in meaningful conversations with their teachers.
The teachers, when trained, find new ways to motivate their students by reinforcing confidence and positivity through their feedback. They can turn around the performance of students who lag by applying various strategies learned in teacher training. They can deeply impact the students, help them engage better in the classroom, and garner higher academic achievements.
As students begin to enjoy their time at school, attendance improves drastically, reducing student dropout rates. The students automatically show better social development and discipline.
How Does LEAD Help Teachers?
LEAD provides various school edtech tools to help teachers become more efficient at what they do. When teachers join hands with LEAD to upgrade their skills, they get access to ready-made teaching tools, continuous training, and observational feedback sessions.
LEAD also gives teachers access to various workshops and certification programs to enhance their teaching techniques as per the changes in modern education. LEAD opens better doors for teachers by helping them learn new technology and reinvent their love for teaching.
Final Word
High-quality teaching is an important determinant of student learning. A qualified teacher is more likely to expand students' desires to learn and succeed successfully.
Equipping classrooms with higher education technology and training teachers with the right teacher training programs to improve teaching practices is the need of the hour. We hope this article helps you understand the importance of teacher training.