Online learning might be the future- how can schools upgrade themselves to stay relevant?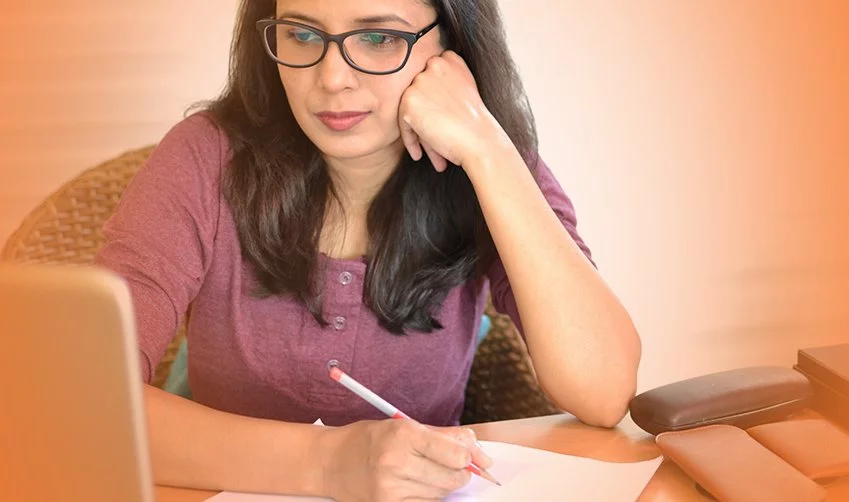 Subscribe to our newsletter
The constant battle about making technology a part of educational institutes seems to be coming to an end. For decades, technology has remained a luxury in schools where schools in bigger cities or international schools had access to it.  However, the pandemic has fast-forwarded the pace at which technology is being embraced, perhaps irrevocably.
The education system, even before the pandemic, needed an overhaul owing to its rote learning system. Futuristic skills that are more than just learning through textbooks are needed to debut in the system. However, school authorities have constantly pushed this requirement because "why fix it when it's not broken." Moreover, upending lives and crashing economies around the world have enhanced the need for online learning. Nevertheless, the question remains, is online learning a temporary setup, or will it stay post-pandemic too?
Let's have a look
For the first time in the history of education, virtual learning has been normalised. However, owing to the devastation that the pandemic has caused to the sector, the school stakeholders are highly wary of future holds. The loss caused to the sector due to COVID-19 could add up to $10 trillion. A model that's beyond brick and mortar is needed to avoid such a significant revenue dip in the future.
The online learning management system is a new dawn for the sector that supports uninterrupted education and leads to quality learning. There is ample research on the internet about the efficacy of online learning. For example, a report by SHIFT e-Learning says, "Students retain 25-60% more material when learning online compared to only 8-10% in a face-to-face setup." Thus, the online learning management system is bridging the digital divide that exists in the sector.
WeForum says that "Even before COVID-19, there was already high growth and adoption in education technology, with global edtech investments reaching US$18.66 billion in 2019 and the overall market for online education projected to reach $350 Billion by 2025. Whether it is language apps, virtual tutoring, video conferencing tools, or online learning software, there has been a significant surge in usage since COVID-19."
The importance of online learning remains incalculable. Let's see some of its benefits:
Students do not have to be in a classroom to learn with online classes. They can be anywhere globally, and a few clicks will take them to the live virtual class.
Effective learning material
Online classes make learning effective as it relies on resources beyond books such as audiovisuals, quizzes, collaborative learning etc. As a result, students learn more and better.
Children in an online learning setup become self-reliant. A teacher navigates all the learning in a traditional setup, but online learning makes children responsible as they learn at their own pace.
Enhancement of critical skills
Online learning develops students' critical thinking skills, which was ignored in an in-person classroom setting. Self-paced and self-motivated learning exhibits that they can think critically and overcome any obstacles that might stand in their way.
Easy connectivity with teachers
There are multiple ways to communicate with the teachers in online learning, such as email, live chat or telephone conversations. Even parents can get live feed of their kids instead of waiting for an entire week like in an old setup.
How is LEAD helping with quality eLearning?
The importance of online learning has been established, but what exactly has been done to facilitate this? Unfortunately, to date, many schools, especially in remote areas, suffer due to no access to technology. LEAD is that enabler that has made quality learning possible through its unique online learning management system. LEAD helps the school achieve its goal, and parents, teachers, and principals work in sync.

LEAD's online learning management system trains its students to gain life skills needed for the 21st century. When a school becomes LEAD-enabled, it converts all the classes into visually enabled classes and provides the school with the requisite teaching and learning materials and students with books and workbooks. LEAD also provides centrally designed assessment papers. Every LEAD teacher is equipped with a teacher tablet loaded with lesson plans, audiovisual resources, and training resources. They get the proper training to conduct efficient classes. The Excellence Managers at LEAD coach and guide teachers throughout the year to develop their skills and upgrade themselves.
LEAD is transforming schools by making children future-ready. To make yours a LEAD Partner School: Partner with us today