New academic session? How can schools prepare better for 2021-22?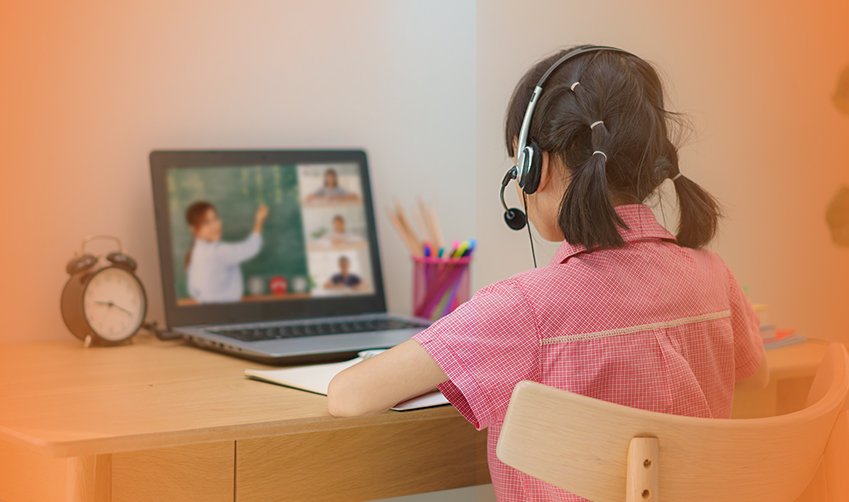 Subscribe to our newsletter
2020 has offered valuable lessons and opened up unique opportunities to reimagine education, the curriculum, and pedagogy in schools. Issues entrenched in the education system got vivid owing to the COVID-19 pandemic, and remote learning reminded us that learning could exist outside the 4-walled classroom.
2020 gave the education fraternity a hard time where stakeholders struggled hard with online classes, and parents doubted its efficiency leading to high school dropouts and even massive learning loss. However, more than 1.5 years into the lockdown, the populace now understands the intricacies of online classes and has made advancements.
Technology, in short, has been a saviour of the education industry.
Nevertheless, the question that reverberates in the sector lately is — will we return to traditional passive learning, or will remote learning stay? To understand the significant events that have taken place in 2020 in the sector, let's look at some of the milestones achieved.
What did 2020 teach us?
Globally, over 1.2 billion children were out of the classrooms, and hence smart class became a new norm that allowed students to connect in chats or video conferences during remote lessons. Thus, education changed dramatically, whereby teaching happened remotely and on digital platforms. However, the unplanned and rapid move to online learning where there were no trained teachers to conduct efficient classes, insufficient bandwidth, etc. and little preparation led to an unconducive experience. Integrated solutions surfaced to battle the problems stemming from online learning, such as lack of student attention, declining attendance, unsatisfactory parents, unplanned and haphazard curriculum, no guaranteed results, etc.
Post the advent of this, the education industry recovered faster and mitigated the learning loss created by the unexpected infinite school closures.
Since the sector learned its lessons in 2020, new academic sessions 20-21 will be smooth. Besides seeing the hidden advantages of technology, 2020 also portrayed how adaptable and resilient educational systems, policymakers, teachers, students and families can be. If given the right platform, the sector can flourish better than in the 'good old' days. Right technology intervention helps to enhance student engagement, improve access to curriculum,  support teachers with better training, etc.
Hybrid learning will be the new normal in schools, and those who have integrated solutions in place can easily deploy hybrid mode whenever required. Whatever your plan is for the next academic year, one should remember that a school that supports innovative technology will be a sustainable option for your child. The 21-st century needs undisrupted quality learning that gives them the joy of physical classes, lets them collaborate with their peers and offers extracurricular activities to destress, etc. Education must prepare students for the future even if we don't know what it looks like yet. The chances of achieving this with the traditional stand and teach method is bleak.
Why is LEAD a preferred choice by parents seeking quality education?
Being a parent, if your plan for the next academic year is a smart school for your child, you've made the correct decision. However, when the market is flooded with options, and there is no dearth of schooling institutes, choosing the right one becomes tedious, especially in the ongoing times when the world is disrupted and a sustainable model of learning is required. LEAD is an integrated system that aims to revolutionise every child's learning experience. With LEAD, students access Digital Learning Content, Physical Reader & Workbooks, Learning Activities, E-books, Regular Assessments & Practices Quizzes, Personalised Revisions, Home Practice, Live Classes from a LEAD expert teacher, Doubt clarification, and National competitions.

In a traditional system, students rely on books for their learning, but in  LEAD-powered schools, students learn through, Videos and slides, Activities from the School Excellence Kit and Books and workbooks they get from LEAD.
LEAD also conducts Teacher Development Workshops to align online learning with students' comprehension level. Besides this, many webinars are conducted for LEAD teachers by the LEAD Excellence Team, where they are trained in specific subjects, like ELGA, Coding, etc.
At LEAD, every subject is taught with the highest proficiency:
Instead of making this subject boring, the unique Concrete-Pictorial-Abstract (CPA) approach ensures that each student loves Math by finding solutions by relating the problems with their daily lives. As a result, Math is no longer a nightmare!
With experiential learning in EVS, students develop a strong foundation and in-depth understanding of scientific concepts. They are encouraged to apply their knowledge outside classrooms too.
ELGA's five core concepts—phonics, whole words, reading and listening comprehension, grammar, and writing and speaking expressions—are not thrown at students. Instead, classes are heavily activity-based and engaging, leading to longer retention of skills and concepts.
LEAD also offers Computational and Coding Skills (CCS) that makes students future-ready. To make yours a LEAD Powered School: Partner with us today