Home
»
Blog
»
School Owner
»
Virtual classrooms can take education to all and develop 21st century skills in students
Virtual classrooms can take education to all and develop 21st century skills in students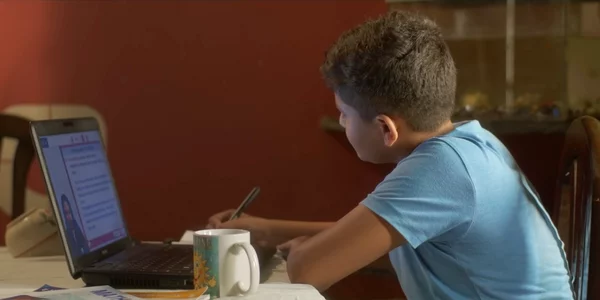 Virtual classrooms can take education to all and develop 21st century skills in students
Last Updated On: 23/11/2022

"The future will be about pairing the Artificial Intelligence of computers with humans' cognitive, social, and emotional capabilities so that we educate first-class humans, not second-class robots." – OECD.
In this article
Virtual classrooms: Breaking the four wall barrier

Help your students develop 21st-century skills through virtual classrooms

Step up with LEAD and take learning beyond classrooms
Virtual classrooms: Breaking the four wall barrier
Virtual classrooms are redefining the approach to education. They are democratising learning by taking education to all in the following ways:
Accessible learning:

Because of this flexibility, participants can access content regardless of where they are in the world.

Comfortable learning space:

Students can select the most convenient participation times within the programme's framework that work with their schedule.

Reducing the digital divide:

The participants can connect any device to the Internet to access smart classroom platforms. 

Keep human connection intact:

While pre-recorded content can be seen as part of online courses, smart classroom environments feature live interaction between instructors and students. 

Highly accommodative:

Virtual classes can accommodate a larger number of students than a conventional classroom.

Simulated learning experience: Regardless of location, instructors, teachers, and class members need features that simulate a physical learning environment. Through high-quality streaming, user-friendly collaboration tools, and presentation tools, a virtual classroom can aid in developing a favourable learning environment.
Never miss a story
Stay updated with the latest news and articles related to school education
SUBSCRIBE TO OUR NEWSLETTER
Help your students develop 21st-century skills through virtual classrooms
The term "21st-century skills" refers to the information, abilities, and attributes crucial for students to succeed in the modern world, particularly when transitioning from school to college, the workforce, and adult life.
21st-century skills can be categorised into three blocks, and virtual classrooms play a considerable role in developing each.
Learning skills: Popularly known as the "Four Cs", these include critical thinking, communication, collaboration, and creativity.

Virtual classrooms foster real-time and effective communication and teach students to work interdependently. Teachers provide the needed instructions to students, and then students use creativity and critical thinking to complete the task independently with minimum supervision.
Life skills:

Flexibility, initiative, social skills, productivity, and leadership.

Virtual classrooms aim to go beyond textbooks and work towards making students complete individuals. It builds self-discipline as the students are studying from their homes, develops an initiative attitude as they are more independent in this learning setting, and enhances their productivity.
Literacy skills: Information literacy, technology literacy, and media literacy. The 21st century is a technological era, and virtual classrooms are an extension of it. Therefore, it contributes heavily to increasing information, media, and technology literacy rates.
7 Benefits of Digital Classrooms over Traditional Classrooms
How Shemrock World School, Zirakpur benefitted from LEAD's Hybrid Learning Model
Step up with LEAD and take learning beyond classrooms
LEAD, the largest school EdTech company in India, equips schools with cutting-edge technology, including the latest in smart classroom design. To make learning disruption-free and for learning beyond the classroom, LEAD provides virtual classroom tools through its integrated school system. They include: 
Audio-visual content that can be played on smart TVs as well as apps.
Age-appropriate activity sets to enhance students' cognitive abilities.
An atmosphere that is fully immersive for effective learning.
The latest digital classroom tools for instructors to have a more significant impact.
Real-time evaluations to give instant feedback to the students
Practice tests, quizzes, and assessments on the student app.
Identification of struggling students by the teachers in real-time and contributing to participative learning.
So, collaborate with LEAD and develop 21st-century skills in your students. Make the correct use of technology and make your students ready for the emerging world.

"Technology can become the wings that will allow the educational world to fly farther and faster than ever – if we allow it." – Jenny Arledge.
Conclusion
The world is moving towards new-age schooling, and virtual classrooms are outstanding. With student-focused teaching, virtual classrooms are a catalyst for empowerment. So, get in touch with LEAD and ensure undisrupted learning for children at all times.
Article Summary
Virtual classrooms go a step ahead of the pre-recorded classes and interact with the students in real-time. It is convenient, cost-effective and provides greater control to the teachers to manage the learning experience.
It takes education to all as it breaks the limitation of a physical classroom setup. It allows students to attend classes from the comfort of their homes and make learning interactive and productive.
Virtual classrooms play a vital role in developing 21st-century skills in students and making them ready to take on new-world challenges.
LEAD is well-equipped to provide various digital solutions to schools, including virtual classrooms.
Never miss a story
Stay updated with the latest news and articles related to school education
SUBSCRIBE TO OUR NEWSLETTER
x
Give Your School The Lead Advantage