How is technology helping teachers deliver quality learning to the corners of the country?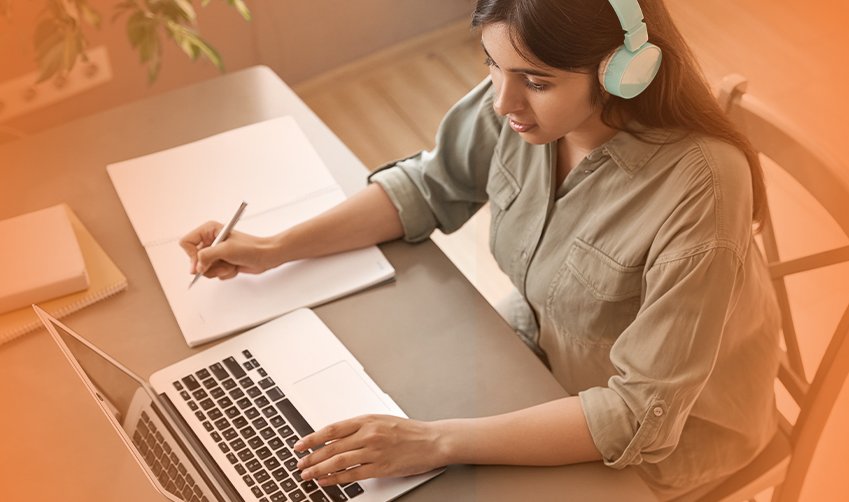 Subscribe to our newsletter
The stand-and-deliver model of teaching and learning took a hit when the pandemic struck the world. Teaching and managing a class never worried teachers; it was almost like that's what they got trained for. However, the ongoing crisis challenged their abilities to conduct excellent classes. 
Schools globally switched to online learning to keep education going. However, in an unaided scenario, teachers have been left to 'figure it out' by themselves. With no training, the degrees and certificates can go redundant.
The biggest challenge is to deliver quality education to students in the remotest areas of the country. Now that the internet doesn't seem to be the problem as it has reached nooks and corners conducting effective and engaging classes has become possible.
What can teachers do?
With the help of technology, curriculum delivery has become easy and effective. The use of technology in education is no more a futuristic aspect; it is happening now. An integrated academic system streamlines a class' syllabus and gives apt tools to teachers to navigate their classes. Schools, irrespective of their size, can opt for this system. Technology is expected to completely change how the curriculum is developed and delivered, enhancing the quality of education. 
Not just this, with the help of technology, classes can be made interesting too
Ever since infinite school closures have been declared, keeping students engaged has become a task for both parents and teachers. Irrespective of various techniques devised at home and teachers using the best means available to keep them engaged, students more often than not are distracted. To avoid this, teachers must deliver lectures with the help of books or workbooks and include activity-based learning. For a very long time, learning beyond textbooks has remained a concept of Tier-1 city, but with technology, quality learning has become a right to all.
Quizzes, audio-visual resources, competitions, seminars, camps, flexibility to learn, etc., are a few benefits that any school in India can avail of with an integrated academic system despite their location. Interactive learning technology has opened up a lot of unchartered waters for schools. It also encourages collaborative learning, which keeps students engrossed. Extracurricular activities reside at the heart of this system, and students can practise yoga as a part of their curriculum. Technology also offers easy-to-access information, accelerated learning, and fun activities to practice what they learn. It helps students to learn new subjects and deepen their understanding of complex concepts. Teachers' no longer have to toil to make everything in the classroom enjoyable. With a click, everything can be taken care of.
Schools must help teachers gain the competencies needed to enhance learning for students through technology and train them in niche skills to make quality learning possible. Additionally, technology in the classroom makes teachers' jobs easier without adding extra time to their day. Interactive learning technology is what schools in India need.
How does LEAD help teachers to hone skills?
LEAD understands the need for technology in education. Empowering 800000+ students, 10000 + Teachers in 2000+ Schools in 400 + cities, LEAD has penetrated the remotest schools of the country.

All classrooms get converted into smart classrooms through a smart tv and a teacher excellence kit with LEAD. The kit contains a tablet that has the teacher app and is the main anchor for teaching. The App comes installed with the teacher excellence kit and contains high-quality lesson plans. Each lesson has videos, slides, images and digital copies of books and workbooks. This enables excellent teaching vs using a printed teacher manual and then trying to map the audio-visual content. The teacher app also contains training materials, marks entry, remedial analysis and attendance.
LEAD also offers a Teacher Development Workshop to train its teachers to use LEAD resources for effective lesson delivery.  To make the most of LEAD resources, a teacher must know how to use them effectively.  LEAD aims to empower teachers digitally so that they are on par with the fast-paced world. At LEAD, teachers are trained to look beyond the textbooks and use teachers' lesson plans instead. With the help of the workshop, LEAD helps teachers navigate through the App, read the plan, and deploy an effective plan to get excellent results for students.
The need for technology in education is undeniable. It is essential today more than ever. That's why schools must not treat it as a luxury and must embrace it as a part of their "day-to-day" infrastructure.
LEAD is transforming schools by making children future-ready. To make yours a LEAD Powered School: Partner with us today