4 Best Apps for Educators and Teachers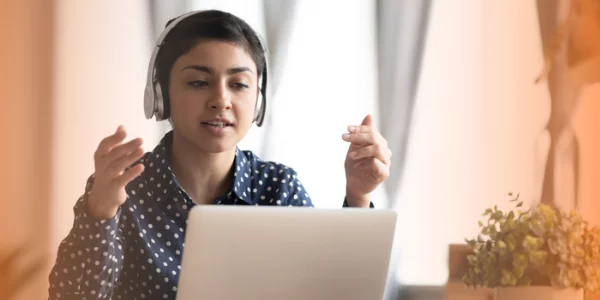 Subscribe to our newsletter
Technology is becoming a more and more integral part of our daily lives. Especially in the world of education, it is bringing about a transformation that was never seen before. It is not only helping drive better learning outcomes among children but also helping increase access to quality education.
If you are a teacher and looking for some of the apps that can help you increase your productivity and general teaching effectiveness, Here is a list of the best apps for educators:
1. Google Drive
The pandemic has made most teachers tech-savvy, at least more comfortable with technology than before. Google drive is known by maximum people, however, not many people might still have it installed on their phones. Yes, Google drive is a great free storage space that you choose to not just keep a record of your files but also for greater accessibility. The free storage space is available up to 15 GB post which you can also buy extra storage at a nominal price. However, please keep in mind that your phone needs to have good internal memory to run google drive smoothly otherwise the app may get hanged or even crash. If you have the latest smartphones, you must install google drive on your phone for having easy access to all your documents. Further, you may also install other Google Apps like Google Docs or Google Spreadsheets so that you can open as well as edit them on the go, even without having a laptop.
2. Kahoot!
Kahoot! is a gamified learning platform, used as an educational tool in schools and other educational institutions. The learning games are known as "kahoots" and are user-generated multiple-choice quizzes that can be accessed via a web browser or the Kahoot app. Anyone can download the Kahoot app for free on iOS (iPhone and iPad), Android, and desktop (PCs, laptops, and Macs). Visit this website to know more.
3. Google Classroom
Google Classroom is a free blended learning platform developed by Google for educational institutions that aim to simplify creating, distributing, and grading assignments. The main purpose of Google Classroom is to make the process of sharing files, study materials, and even quizzes easy for teachers and students. Google classroom is one of the best apps for educators available free of cost and with sufficient features to help any teacher seamlessly conduct their online classes.
4. Remind
It is a communication platform that helps educators reach students and parents easily irrespective of the location. Messages can be easily sent to individuals or the class as a whole. You can also schedule announcements ahead of time and attach photos or even files to your messages. You can also track the statistics regarding your communication and read receipts to see who got the message you sent out. The dashboard shows you how many people got your message, how many read it, and whether there were any errors. This is especially useful for online educators who may not be able to otherwise stay in touch with students and parents regularly. For all practical purposes, it is free, however, there are certain features that are paid. For more information visit this website.
The apps shared above are some of the best apps for educators but they are by no means an exhaustive list of the same. The objective of providing this list is just to get you started in knowing the best tools available out there that you can easily incorporate into your day-to-day teaching routines. If you are not very keen on downloading several apps, you should consider speaking to your school management to invest in school technology solutions like LEAD.
At LEAD, we make teaching easy and effective through our integrated school management system. One of the features of the system is the LEAD Teacher App which is an app not just for online educators, but also for school teachers. It helps teachers get access to ready-made teaching tools, have observational feedback sessions, and undergo regular training sessions.
We equip our teachers to become best-in-class and to stay ahead with the demands of changing times by:
How does LEAD empower every teacher from our partner school?
Simplifying Teaching
Helping them upskill
Providing networking opportunities
25000+ teachers across India trust LEAD to help them impart excellent education to their students. Tell me more