Why every school should go for a paperless admission process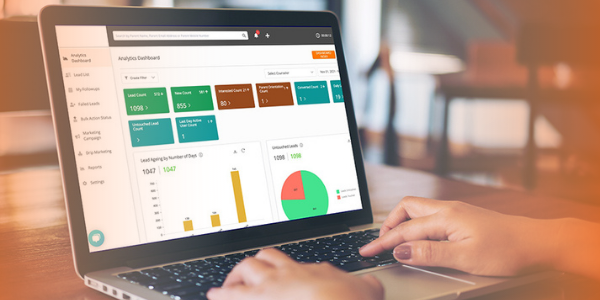 Subscribe to our newsletter
Admission is a very important part of any educational organization. It's a very time-consuming and lengthy procedure to follow every year, involving teachers and non-teachers alike. Visiting school campuses and filling offline forms too becomes cumbersome, leaving parents running from pillar to post to check whether their kid got the admission or not.
In this blog, we will find out how an ERP for education can save you time, make the entire admission process easier, and help in better management of all activities involved therein.
The traditional offline admission process can get very time-consuming. All the steps, that is release of notifications, distributing forms, collecting forms, checking them and so on may take weeks or months to complete. An online paperless admission process using an ERP for education can reduce all this hassle and save time for all stakeholders.
Understanding parent handwriting and converting it into excel can become very tedious. Also, there is a higher chance of human error on both sides. With the online admission process, there is better data management as it reduces the scope of errors. Also, there is minimal chance of losing out on data. For example, a lot of times the staff may misplace some forms or there might occur some damage to the forms. This can be very risky. The online admissions process using a smart school ERP paves way for better data collection and management.
Reading and recording the data from paper forms takes a lot of time and requires a lot of human effort to complete. Also nowadays most data is maintained on excel sheets on computers. So schools might need someone to enter the entire data again into computer systems. This is not at all cost-effective. Instead, if there is an option to directly fill all data it can become cost-saving in terms of both material costs as well human resources costs.
For the parents, it gets easy to procure, fill and submit the forms. They can also pay the required fees while submitting the form. From the backend side counsellors can easily receive and track applications. They can also make the required follow-ups for any modifications required as they can easily validate the forms. If any information needs to be communicated to all or selected or filtered applicants then the admins can easily communicate it. School management can keep a check on the status and number of applications they are receiving so that they can make the required interventions if necessary through just a few clicks on the school ERP app.
Even today, most schools do not follow a complete paperless admission process in India. Most of the school websites have an admission link but that is mostly used for lead collection only. There is no end-to-end system that could make all the operations very easy and save efforts and resources.
At LEAD, we offer the best school ERP software for school academic and admission marketing solutions, boosting the growth of our partnering schools.
Helps you grow your school with help from our experts for all your school academic and admissions marketing requirements.
Build higher-order thinking skills for your students. Benefit from the exclusive & smart offerings carefully planned for your premium school.
Let our experts manage your school's operations end-to-end, ensuring the accelerated growth that you have wanted all along.
Want to market your school the right way for increasing admissions? Download a FREE comprehensive school marketing guide for you using this link.
3000+ schools across India, trust LEAD to transform their school using the best in class School EdTech solutions. Know More