How a Learning Management System can empower teachers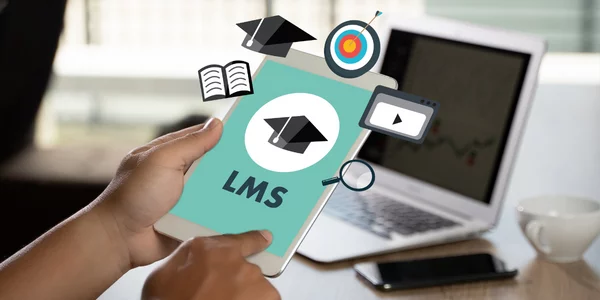 How a Learning Management System can empower teachers
Last Updated On: 27/05/2023

"Education is not preparation for life; education is life itself." – John Dewey.
In this article
Learning Management System: Seamless Learning

Delivering Excellence Through Learning Management System

Make Learning Effective with LEAD's LMS Solutions
Learning Management System: Seamless Learning
An effective LMS further allows administrators and teachers to efficiently manage elements such as user registration, content, calendars, user access, communication, certifications and notifications.
Teachers can seamlessly deliver an engaging course online with the help of LMS, as it allows instructional design and course authoring. The teachers can also choose between various delivery methods like synchronous, asynchronous, or blended learning.
Never miss a story
Stay updated with the latest news and articles related to school education
SUBSCRIBE TO OUR NEWSLETTER
Delivering Excellence Through Learning Management System
A learning management system is the effective use of technology to manage the teaching process and rightfully empower the teachers to deliver good quality education to the students in the following ways:
Easy handling and implementation
An LMS stitches together all academic programs, subject study guides, and training modules. Teachers will be able to store all their eLearning materials in one central location. This will make their life easy as there will be minimal data loss risk, the learning content will not be scattered, and content handling will become easy.
Easy access to e-learning content
The students have unrestricted access to the information once it has been added to an LMS. It empowers teachers to schedule extra classes quite easily without being restricted to the regular school day. Students can then quickly access the material on any internet-connected device and continue their learning.
Tracks students' learning paths
Using an LMS will make it easier for teachers to monitor student progress and ensure they are moving in the right direction. Reviewing a student's feedback allows an LMS to adjust the eLearning material as needed. It can even create a custom learning route for the students based on their performance.
Saves time and money
LMS is a one-stop solution as printing study materials, buying books, renting other online training sites, and using online video conferencing technologies are all costs that can be avoided by using an LMS. An LMS for schools helps with the complete management of teaching schedules and materials, thus saving time and money.
Curating specific learning modules
An LMS for schools enables you to update an eLearning course with new modules. A teacher can manage the content feed for specific students based on their performance by combining the learning materials with customised learning paths.
Reliable and secure
As a teacher, you need not be concerned about the security weaknesses like what happened in popular video conferencing software. Due to increased system access and function integration, an LMS is significantly more secure; IP filters, antivirus software, and antimalware software further support this notion.
An LMS for schools is specifically created with teachers and students in mind. Thus, the user interface is simple and straightforward, with teachers requiring only brief demo sessions to understand the functioning. 
Pre-primary teacher, endorses the benefits of LEAD's integrated curriculum
LEAD School Teacher app | One Stop Solution for Teachers
Make Learning Effective with LEAD's LMS Solutions
LEAD is India's fastest-growing school EdTech company that offers next-generation solutions for schools. It offers an integrated learning management system that perfectly combines curriculum, pedagogy, and technology to help schools keep costs down while delivering quality education to their learners. Some of the prime USPs of LEAD's LMS are:
Highly organised and provides a world-class curriculum
Practice books and kits
Level-based programs
Enable experiential learning
Attendance management
Attention to every student's requirement
Seamless online assessment
Ability to manage all digital learning content in one place
Teacher and parent engagement
Individualised feedback to each student
All the stakeholders can monitor every student
Additionally, LEAD provides a dedicated app for each stakeholder and facilitates the seamless management of assignments.


"Education is the manifestation of perfection already existing in man." – Swami Vivekananda.
Conclusion
An effective learning management system can really empower your teachers and enhance students' learning outcomes. So, turn your school into an institution of excellent learning with LEAD's world-class learning management system.

Article Summary
A learning management system is the byproduct of technology integration into education and empowers teachers to have greater control over the learning strategy.
A teacher can use LMS to create and deliver content, keep all the learning data in one place and easily manage all the tasks.
An LMS further allows the teachers to curate personalised learning paths for the students.
Learning management systems are secure, reliable and easy-to-use systems to deliver high-quality and impactful education.
Never miss a story
Stay updated with the latest news and articles related to school education
SUBSCRIBE TO OUR NEWSLETTER
x
Give Your School The Lead Advantage