Online School ERP: Battling lockdown challenges head-on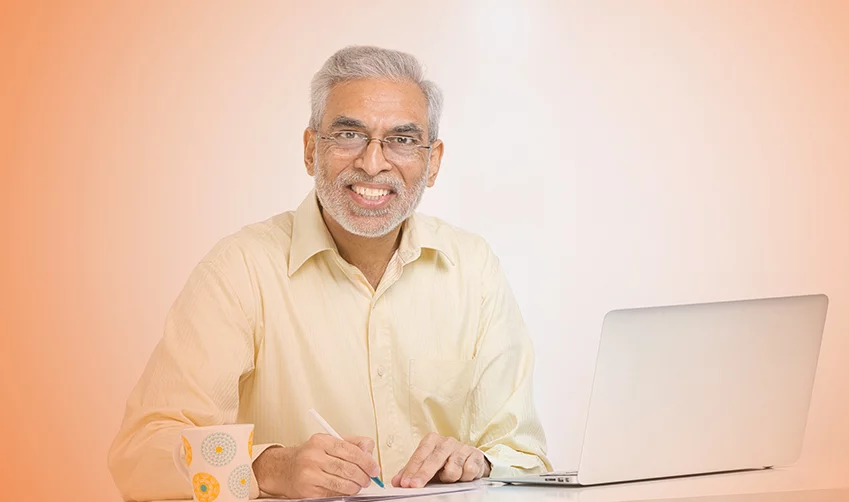 Subscribe to our newsletter
When the COVID-19 was declared a pandemic, a lockdown that could extend more than a year was unthinkable. However, when the pandemic spread alarmingly, economic activities, businesses, educational institutes came to a near standstill. In the face of tight restrictions and a grim outlook, the stage needs to be set for a lasting recovery.
Technology now and then
A decade or so ago, technology in schools meant having a few computer rooms and a well-equipped audio-visual room, and now it means that everyone can access school functions, learning materials, etc., with just a click. We live in a world that's highly dynamic and uncertain. Due to this uncertainty and the kind of shocks that the future may hold, technology should now be a mandate for the education industry. As a result, online schools in India are gaining traction, and the brick-and-mortar model is now taking a back seat.
A particularly concerning aspect of COVID-19 is that it has rendered schools in remote areas helpless, because of which either the schools are running in losses or have shut down. Education in smaller towns have been affected severely, and an immediate solution is required for the overall well-being of the sector. Online school ERP is the breakthrough needed in the sector. School online ERP is a set of tools that helps schools run smoothly.  It is web/cloud-based software, which connects the users. Some of its compelling benefits are:
Teachers are empowered with quality resources

Parents and teachers are always in the loop through SMS, email & mobile apps

All the administration tasks can be digitised

All reports about school functioning are accurate

Students can be monitored in real-time

Assessment and exams can be conducted seamlessly

Admissions can be conducted seamlessly for driving better efficiency & student enrollment

Online fee collection & payment portal integration for hassle-free school payments
The stigma around online learning is finally fading away (thanks to the pandemic). So this is the best time to make some long-pending changes to the school functioning to make it robust and help it withstand any future crisis.
How does LEAD help school owners recognise the true potential of their educational institutes
LEAD provides integrated support to all its school partners. Its' comprehensive action plan prepares schools for the future and considers all possible scenarios, be it learning at home, in-school learning, or a hybrid model. With 3000 partner schools, LEAD has one of the largest school networks and continues to proliferate.

LEAD conducts a national session every month called LEAD Envision to support its schools. It is a familial event where principals, school leaders and teachers can share their experiences and feedback with our team and the entire network. Learning is a lot more than just what is taught in a classroom. LEAD aims for children to get a holistic learning experience filled with extracurricular activities and competitions. This helps prepare them for a world full of possibilities and opens up new career paths as well.
LEAD Championships is one such annual competition that LEAD conducts across all its partner schools. Encourage your students to be a part of the national contest based on their category of interest – English or Science. Participants are also provided with a rich learning experience via a series of masterclasses and workshops conducted by renowned experts.
When LEAD decides to partner with schools across India, they strategically plan an excellent support structure. From onboarding schools to training teachers, every school needs is only a call away. LEAD has a dedicated team of Account Managers in each region. Members belong to the local district and are familiar with the community's demands there. This helps them customise the onboarding and training sessions when they interact with teachers and parents. Our telephonic support team is also available for other requests, feedback and suggestions, throughout the academic year.