An academic year unlike any other—virtual classrooms for schools is changing the narrative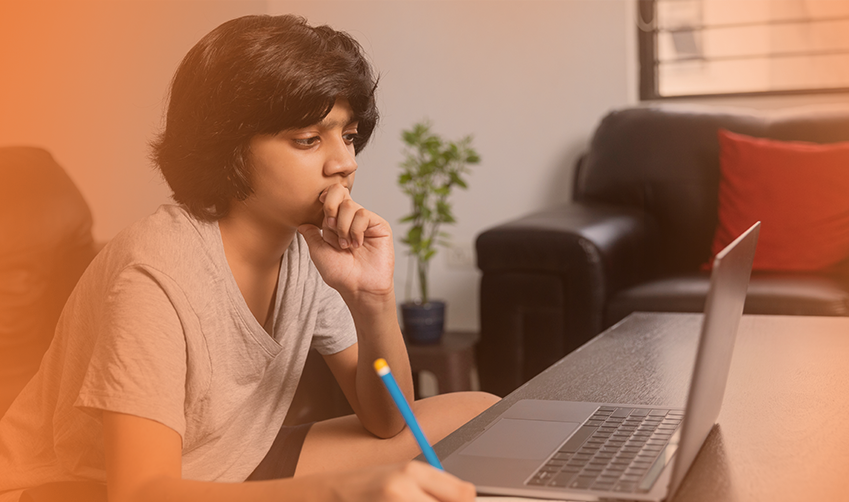 2020 marks a different childhood experience that young students will remember for their lives and a different teaching experience where everything was conducted online.
Online learning, one of the major tectonic shifts in the education sector, was considered a blessing in the nascent stage of its arrival. However, a few months into the lockdown, its loopholes got vivid as the model negatively impacted students' skills.  However, this gap was visible even before the pandemic where "258 million children of primary- and secondary school age were out of school, and the Learning Poverty rate in low- and middle-income countries was 53 percent – meaning that over half of all 10-year-old children could not read and understand a simple text," validates World Bank.
A reliable medium of education was required to mitigate the learning crisis aggravated by the pandemic. A few "smart" schools deployed a strategic move that brings a physical classroom to students' homes. They facilitate virtual classrooms for schools with the tech infrastructure and resources for students to learn from. Whenever we think of online learning, we immediately think of a medium that connects students with the teachers, but given the competitiveness of the fast-paced world, it isn't enough anymore.
Smart learning is the only way forward
There is much stigma attached to online learning, but it's the only way to save the sector from catastrophic losses as the COVID-19 pandemic has threatened to make education outcomes even worse. The crisis has had profound impacts on education in its wake, and the damage is expected to become even more severe as the health emergency translates into a deep global recession. Smart schools that provide virtual classrooms are the way forward. It has fixed the loopholes in the current online learning module and facilitates quality learning even when school doors are shut.
The COVID-19 pandemic is an opportunity for the education fraternity to start again, better. Whether it's achieving quality learning via trained teachers or conducting everyday school functions, a model is required to carry all these functions with a click. Virtual classrooms for schools has been the holy grail for the fraternity. Virtual classrooms for schools help educational institutes to:
Save time
Increase Convenience
Sharpen Digital Skills
Conduct exams and assessments easily
Give structure as well as the freedom to students' curriculum
Effectively manage time
Conduct asynchronous discussions with classmates
Have an expanded worldview
How does LEAD provide one of the best virtual classroom experiences to students?
LEAD is an integrated system that is determined to revolutionise every child's learning experience to build back better. At LEAD, every stakeholder is empowered to work towards a unified goal— to achieve excellent learning for students. Considered the perfect marriage of curriculum, pedagogy, and technology, LEAD has developed a reputation for giving guaranteed and better results. In fact, LEAD is touted as the only organisation that promises assured results for students and schools.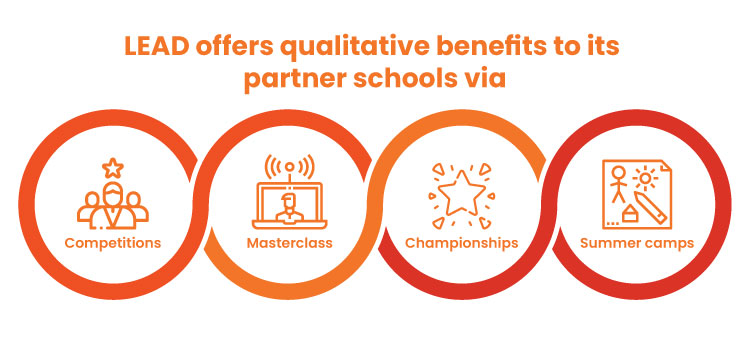 With an effective learning platform, teachers can:
Access a wide range of learning materials
Collaborate between parents and school principal
Deploy effective and engaging lesson plans
Enhance their IT skills
Learn contemporary ways to impart knowledge
Access effective teaching resources
Increase ICT confidence and competence
Like good old school days, students learn through competitions, masterclass, championships, summer camps, and extracurricular activities. The ongoing pandemic can't be a reason for schools to offer mediocre learning experiences to the student populace. Doing so will only aggravate the current crisis. Instead, it's time for schools to step up their game to stand the test of times and come out of it victoriously, BETTER THAN BEFORE.