How to Receive Feedback from Students: Tips for Teachers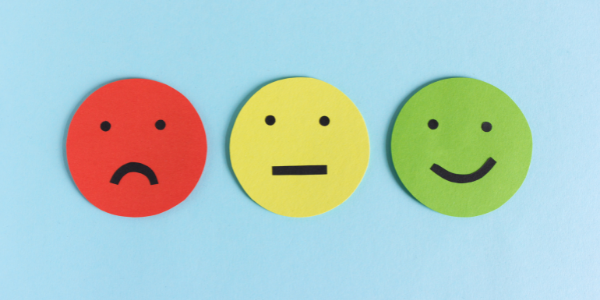 Subscribe to our newsletter
With the changing nature of careers and growing competition, a lecture-based, one-sided teaching method is not of much use. As a teacher, you need to regularly take feedback from students in order to ensure that the learning goals are being achieved. This can be done either by using some proper tools or in the form of observation.
Here are some of the effective ways in which you can collect feedback from your students:
1. Observing the learning outcomes
This is the most apparent yet effective way in which teachers can understand if the students have understood what they've been taught. The traditional schooling system was is not very effective for many because it only attempts to measure the learning outcomes through summative assessments. Summative assessment is an assessment conducted at the end of an instructional unit in a course. This type of assessment is intended to evaluate students' learning by comparing their performance to a standard or benchmark. Examples of summative assessments include midterm exams, a final exam, or a final project.
Getting good marks in such assessments does not necessarily mean that the students have fully understood the concepts. It is often too late for students to improve their performance because these assessments are held at the end of the instructional sessions.
On the contrary, in formative assessments, you can monitor students' learning by conducting quizzes or small exercises regularly while teaching. This way you will understand where the students are lacking and you can address those topics immediately rather than at the end of the terms.
Nowadays most schools have an online school management system that enables integrated learning and provides all the lessons, assignments, and quizzes in one place. With the help of software for school management you can track students' activity throughout the day and academic session. Schools need not maintain offline data for each student anymore. All stakeholders like the teachers, school owners, and parents can be in sync to achieve the best learning outcomes for students. At LEAD Powered Schools, tools such as ihomework or the school owner app allow teachers and school owners to be constantly aware of their students' progress and take necessary interventions at the right time.
2. Surveys and forms
Feedback can be conducted at any time, for example, weekly, monthly, or at the end of a term. Although it should always relate to the material that your students are currently learning or just finished otherwise chances are that their feedback will be vague or not very specific and thus ineffective. You should make sure to ask specific questions and add the context so that the students can respond clearly.
You can use Google form in which you can ask multiple choice questions or students can write a short paragraph. But make sure not to make the form lengthy otherwise students will not bother to fill it seriously. Also, try to keep the forms anonymous to get honest feedback. Ensure that whether the feedback is filled by students or parents, it has some actionable insights that you can implement to make learning more effective.
3. Create a welcoming environment
If you want your students to give you meaningful feedback, you must create an environment that encourages them to express their views freely. Make them believe that their views matter to you and that it will be for their own benefit. Once students and parents see that their feedback is also acted upon, they will share more inputs with you, which will benefit both the students and your teaching.
At LEAD Powered Schools, teachers and school owners can maximize the teaching and learning experience through the use of various tools and resources such as integrated LMS, LEAD Student and Parent app, LEAD Teacher Tablet, LEAD School Owner app and more. Thus through integrated software for school management, we ensure that there is a sync between students, teachers, and the school for the unified goal of the students' academic excellence.
3000+ schools across India, trust LEAD to transform the learning experience at their schools Know more