Home
»
Blog
»
School Owner
»
How can schools gear up for an education that syncs with National Education Policy 2020?
How can schools gear up for an education that syncs with National Education Policy 2020?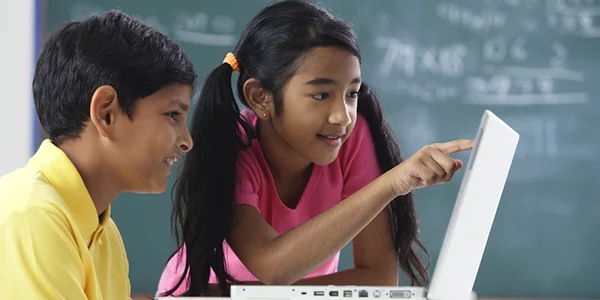 How can schools gear up for an education that syncs with National Education Policy 2020?
Last Updated On: 09/12/2022

The National Education Policy 2020 aims to universalise the Indian education system and make the country a Global Knowledge Superpower over the next decade.
The National Education Policy 2020 aims to universalise the Indian education system and make the country a Global Knowledge Superpower over the next decade. It encourages Integrated, Holistic, Engaging, and Enjoyable learning in students through suitable changes in school curriculum and pedagogy.
The two most important highlights of the National Education Policy 2020 include:
Replacing the 10+2 education system with a new 5+3+3+4 structure.
Universalising education at all levels, from the basic pre-school to the secondary level.
Let's get into their details one by one!
In this article

Change in academic structure to 5+3+3+4

Universalisation of Education in India

How LEAD Schools are NEP compliant
National Education Policy 2020 5+3+3+4
The National Education Policy 2020 expands the age bracket of schooling from 6-14 years to 3-18 years. As a result, the number of years in each stage of education will be less while students will be spending more time in school overall.
The revised policy brings a new "5+3+3+4" pedagogical model that replaces the old "10 + 2" education structure. The details of the National Education Policy 2020 5+3+3+4 formula are as follows.

Foundational Stage (5 years) – This phase is further divided into two parts – 3 years of Pre-school/Anganwadi and subsequent 2 years in primary school in Grades 1-2. The preference will be for multilevel, flexible, play/activity-based learning. This stage covers the ages of 3-8 years.
Preparatory Stage (3 years) – This stage will be from classes 3 to 5, covering the students of age 8-11 years, focusing on foundational learning and developing students' basic literacy and numeracy skills. The students will gradually be introduced to subjects like Science, Art, and Mathematics.
Middle Stage (3 years) – The middle stage comprises students aged 11 to 14 from grades 6 to 8. In this phase, students will develop core academic and life skills and get familiar with the more abstract concepts in Science, Arts, Mathematics, Humanities, and Social Sciences. This stage follows an interdisciplinary and experiential curriculum and pedagogical approach.
Secondary Stage (4 years) – Covering students between 14 and 18 ages from classes 9 to 12, this phase will allow learners to choose from a wide range of subjects. The secondary stage is divided into classes 9-10 and 11-12 and follows a multi-disciplinary approach.

Universalisation of Education in India
Apart from introducing the National Education Policy 2020 5+3+3+4 formula, the revised policy also focuses on providing students universal access to quality education at all levels. Accordingly, the National Education Policy 2020 recommends the following key initiatives:

Investment in Digital Infrastructure – The National Education Policy 2020 calls for investment in open and interoperable public digital infrastructure, development of online teaching tools and platforms, creation of digital repositories and virtual labs, and organising online assessments and exams to improve India's device penetration.
Embrace EdTech – The NEP Policy 2020 strongly emphasises utilising modern tools and technologies to improve learning and make education accessible to every child. It encourages EdTech companies and startups to develop and implement learning management systems, assessment platforms, ERP software, online laboratories, etc., to provide students access to tech-driven learning programmes.
The Promotion of Multilingualism – Various studies have proven that students learn concepts better when taught in their mother tongue/home language. With that in mind, the revised policy promotes multilingualism and recommends teachers use a bi-lingual approach to interact with learners. It also encourages students to learn three languages; at least two of them should be native to India. The purpose is to broaden their cultural sensitivity, awareness, and tolerance.
Blended Models of Learning – While promoting digital education and learning, the National Education Policy 2020 gives equal importance to face-to-face in-person learning. Therefore, it recommends identifying different models for blended learning to replicate various subjects appropriately.
A Strong Emphasis on Teacher Empowerment – Lastly, the new education policy suggests teachers and principals undergo rigorous training to become high-quality online content creators. It considers educators the heart of the learning process and recommends a complete overhaul of the teaching profession in India.
Never miss a story
Stay updated with the latest news and articles related to school education
SUBSCRIBE TO OUR NEWSLETTER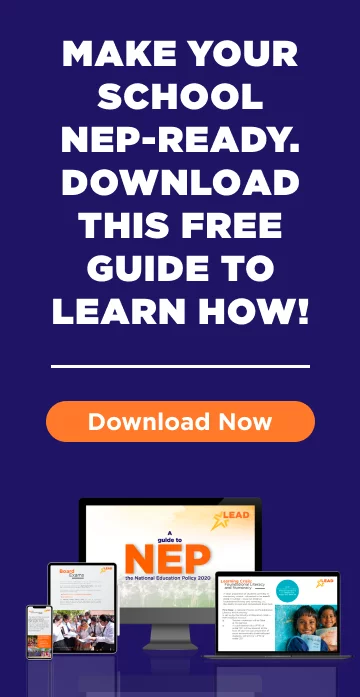 National Education Policy NEP 2020 Explained | Key Proposals For School Education
School Transformation, the LEAD way
How Are LEAD Powered Schools National Education Policy 2020 Compliant?
The National Education Policy 2020 has flipped the old ways of learning and given it a much-needed revamp, raising the bar for education for parents and school management. Since the government's perspective has also changed towards the Indian education system, parents want a revised curriculum and pedagogy for their children, while management is looking to implement the revised policy guidelines in their schools. To keep up with the substantial changes brought by the National Education Policy 2020, school owners need a holistic integrated academic management solution that perfectly aligns with the revised policy.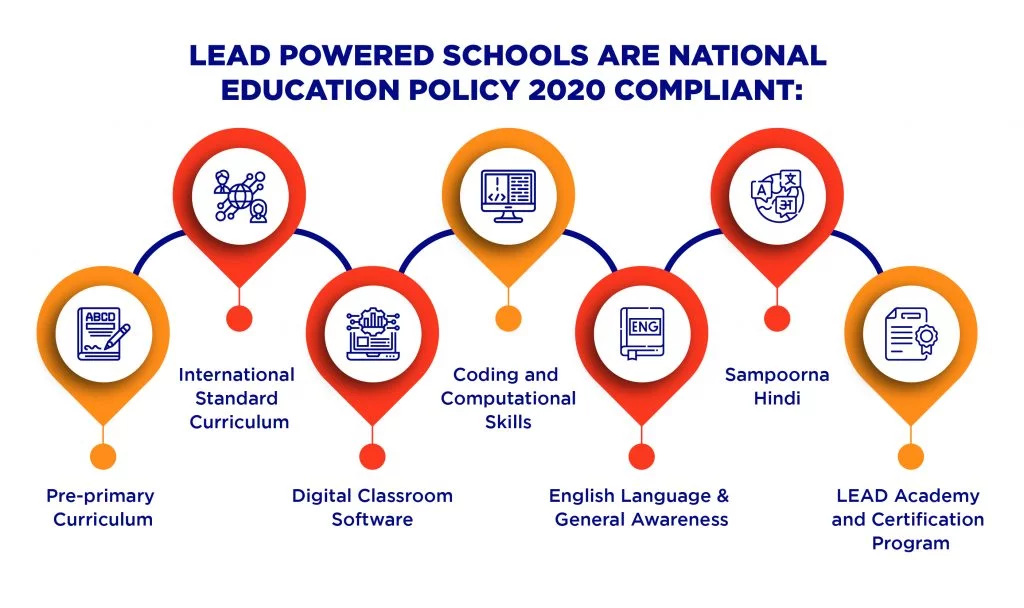 LEAD's online integrated management solution empowers Indian schools to deliver top-notch quality learning and teaching experience — online, offline, or hybrid — while staying in line with the government's vision outlined in the new policy. Let's look at LEAD's highly innovative tech- based solutions that can help your school get in sync with the National Education Policy 2020:
Pre-primary Curriculum – LEAD's pre-primary curriculum is an integrated theme-based approach based on multi-modal learning to ensure children's holistic development. It is designed to help develop a child's cognitive, motor, and personal-social-emotional skills.
International Standard Curriculum – LEAD School enables students to learn concepts 5 times better through a well-researched international standard curriculum benchmarked with education systems of countries like the US, Canada, and Singapore.
Digital Classroom Software – Keeping the revised policy's EdTech guidelines in mind, LEAD provides schools with the best digital classroom solutions to deliver students a new-age learning experience. The digital classroom helps educators deliver lessons with higher impact and greater flexibility.
English Language & General Awareness (ELGA) – ELGA is a skill- based programme that helps children read, write and speak English 1.5 times faster. It comprises five primary components to help students master the language: Phonics, Whole Words, Grammar, Reading and Listening Comprehension, and Writing and Speaking Expression.
Coding and Computational Skills (CCS) – LEAD's CCS programme enables little learners to code websites, apps, and games. Launched after a deep analysis of the National Education Policy 2020, it has project- based learning and focuses on solving real-life problems.
Sampoorna Hindi – This programme is designed to make learning Hindi a practical and enjoyable experience for children. At the primary level, it is offered in three different variants: Saral, Sugam, and Samarth. The idea is to drastically improve your child's reading, writing and speaking skills.
LEAD Academy and Certification Program – This helps teachers improve their teaching methods while keeping up with modern technologies. LEAD offers teachers a 3-year certification programme that helps them stay at the top of their game. Additionally, teacher development workshops and online training sessions are all available at their fingertips.
LEAD Altus – LEAD Altus is the most advanced invite-only school system for premier schools. Under this programme, we provide exclusive academic and admission marketing solutions to our premium school partners through leading-edge technologies such as Augmented Reality.
End-to-end Managed Services – Managed By LEAD is envisaged to offer expert school advisory and management services to run your day-to-day school operations efficiently and smoothly. This one-of-a-kind service guarantees to increase the number of students, quality of academics, and revenue per student.
Conclusion
With the National Education Policy 2020 guidelines rolling in, LEAD's internationally benchmarked curriculum backed by modern-day technology and teaching methods enables schools to tick off every guideline and directive in the policy. Click here to learn more about the National Education Policy 2020 and how LEAD is in sync with it. Feel free to contact LEAD at +91 86828 33333 or [email protected] to upgrade your school in line with NEP Policy 2020.
Article Summary
-The 10+2 education system will be replaced with a new 5+3+3+4 structure
-Use of modern tools and technologies to improve learning quality and accessibility
-Promotion of multilingualism
-Blended models of learning
-Strong emphasis on teacher empowerment
Never miss a story
Stay updated with the latest news and articles related to school education
SUBSCRIBE TO OUR NEWSLETTER
x
Give Your School The Lead Advantage