What are the essential virtual classroom tools for teachers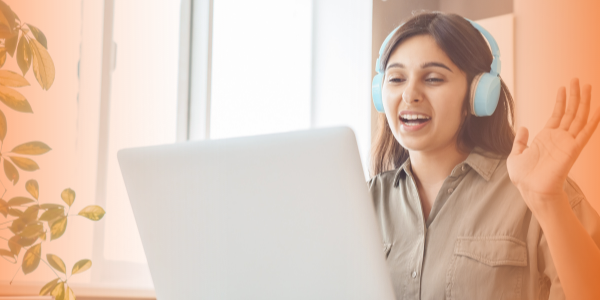 Subscribe to our newsletter
In the last few years, virtual classrooms have dramatically changed the world of education. Till just a few years back virtual classrooms were considered to be something that only people in remote areas use or students who need supplementary education use. During the pandemic, we realized that soon virtual classrooms will be the norm, either by themselves or in a hybrid mode.
However, conducting successful virtual classrooms is not easy. Here are some of the essential virtual classroom tools you need:
1. A tool to conduct online classes
A video calling tool like zoom, google meets or even skype for that matter is essential to run virtual classrooms. If your school doesn't have an integrated school management system, you will need to choose the best tool available out there to regularly conduct your classes virtually. Most people prefer zoom for a variety of reasons. Some of the most prominent reasons are the recording option, participant limits up to 100 in the free version, enhanced host control, and others. For most practical purposes it is free to use, however you may also choose to take up one of their paid plans as per your requirement.
2. An LMS
Learning management system (LMS) software provides a single platform for all your virtual classroom function management. It includes features like student management, content management, documentation, planning, creating and sharing assignments and tests, and even hosting classrooms. One of the most popular and free tools available out there is Google Classroom. Google Classroom brings together all its standard G Suite tools— like Docs, Sheets, Forms, and Hangouts—to help you seamlessly manage and deliver virtual classrooms.
3. A communication platform
Transparent and regular communication is the key to success in the online world. Virtual classroom management is no different. Email and WhatsApp can get too ineffective when it comes to using them as communication platforms for your virtual classrooms. Though it is no doubt that without any other alternative, they have been saviors for many. The objective is to have a dedicated platform that will help you connect regularly with various school stakeholders like the parents and school owners. This will make sure that everyone is on the same page and in turn, it helps you drive better student learning outcomes.
4. A platform to post and solve questions
A communication platform is not the ideal place to solve student doubts. For example, if you are using WhatsApp groups as your primary mode of communication with parents and students, it might get too difficult for a student to post their questions in the group. This is because of 2 reasons: 1. The student will feel shy due to peer pressure 2. The sheer amount of messages that appear in typical WhatsApp groups might sideline a student's doubt regarding any particular topic. Also, a student might not be able to type out one single message regarding his/her exact doubt. It might need him/her to type out a few more messages, and with other messages appearing in the chat, it is easy to get lost in it. Hence it is important that there is a dedicated platform available to students and teachers where they can post and solve questions. You may either find and create forum pages or you may avail of doubt solving features available in the best integrated school management systems like the one provided by LEAD.
5. A feedback mechanism
Feedback is crucial for making virtual classrooms work. Unlike physical classrooms, virtual classrooms are limited by facts such as not everyone is going to turn on their cameras or if the class size is too big you may not even have it in the form of a meeting but in the form of a webinar. Hence it is important to establish mechanisms that allow you to seek constructive feedback so that you know what works and doesn't work and accordingly improve over time. One of the easiest ways to get feedback is through google forms or survey monkey. Integrated school management systems reduce the hassle of finding specific survey tools because they have inherent feedback options. They also allow teachers to be in touch with the parents of school students as well as provide feedback to students on a regular basis.
LEAD is one of the best school edtech providers enabling smooth and effective conduction of virtual classrooms in schools.
LEAD is known for its internationally benchmarked curriculum, smart classrooms, super teachers, world-class learning at home, and unlimited exposure.
Our integrated curriculum ensures maximum learning and includes skill development, social and emotional development, and cognitive development.
LEAD is a new-age disruptive and integrated school management system that makes driving excellent student learning outcomes easy for all school stakeholders. We are helping provide excellent education to the masses by making it accessible and affordable to millions of children in India.
25000+ teachers across India trust LEAD to provide useful tools and resources to become Super Teachers Tell me more