How can smart schools help win parents' confidence?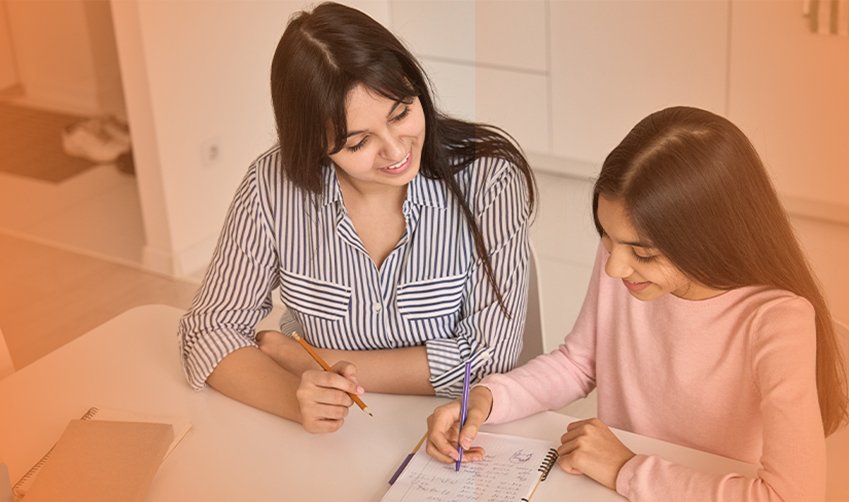 Schools finally have started opening again in a staggering manner. As the vaccination drive becomes a success in the country and the COVID cases plummet, a few states have opened schools with strict COVID measures. As a result, parents everywhere are grappling with the question of whether it is safe to send their children back to school.
While the unreliability of online learning is visible in a few schools, many want their kids to return to the conventional classroom setup. However, the severe consequences that COVID-19 brings along with it, most parents want their kids to study from home. Strides in technology have opened up various avenues to make learning at home better and efficient. With the help of technology, the only way to education is not within just the 4-walls of the classroom.
The future and current disruptions will keep impacting the industry negatively. To combat this situation, smart schools surfaced. These schools enable hybrid learning to function beyond the traditional system and give learners flexibility, real-life connections, and independent study. Blended learning combines the best of two training environments—traditional face-to-face classroom training and high-tech eLearning. Smart class in schools has given parents an option to send their children to school whenever safe and for the remaining days can continue learning from home seamlessly without any learning interruption.
How is LEAD helping parents to make wise decisions?
LEAD is a new-age smart school that understands that any interruption to a student's learning curve may hamper their long-term growth. Therefore, to ensure undisrupted learning, LEAD's Student App has been designed to ensure that learning happens seamlessly, even online. With this app, all stakeholders can intuitively communicate with each other.
Though the pandemic took everyone by surprise, LEAD's solution LEAD School@Home has sought to replicate many of these classroom processes by further integrating technology into the learning process and involving all stakeholders, including parents.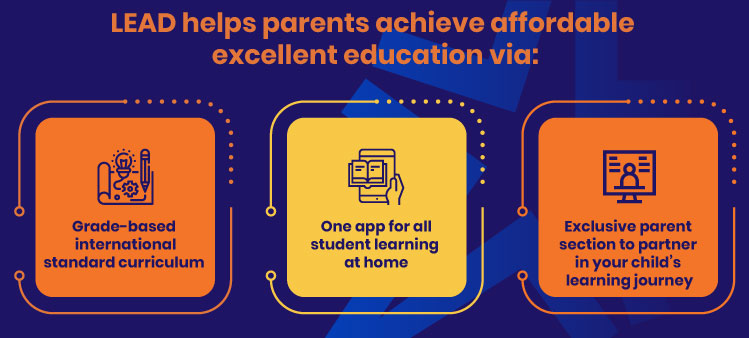 Children of all age groups can benefit from the LEAD student App as they can easily access live and recorded classes, submit assessments and clarify doubts easily. This app enables them to access all kinds of information and supports them in their education process. All the features on this app are easily discoverable, which makes it user friendly for children. The overall attendance and learning levels of students have improved greatly with the help of this app. In addition, students get to earn points and ascend higher on the Leaderboard while completing various tasks on this app.
It also enables children to attend live classes from anywhere, and they can even watch classes that they might have missed. Thus, it has helped the students to overcome the learning gap created during the pandemic. It also allows students to self-analyse their performance by completing quizzes on the app. It also keeps the children motivated by giving them a chance to win points on the Leaderboard upon finishing classes and tasks on time.
The LEAD Student App has made the completion and submission of assignments a lot easier for the students. Even the teachers have been able to conduct objective and subjective assessments for students using this app. During the pandemic, regular interaction between teachers and students wasn't possible anymore. Hence, the 'Ask Doubts' feature of the LEAD App helps teachers and students to interact efficiently in virtual classes. Students can clarify all their queries through this feature. The Lead App has a unique section that caters to the parents since parents are active supporters in their children's education. They fulfil an essential aspect of learning by keeping track of their children's progress and guiding them. With the help of this App, parents can easily monitor their child's attendance, check report cards, and receive an essential role in their child's education process.