Heavy learning loss due to school closures? A roadmap to undisrupted learning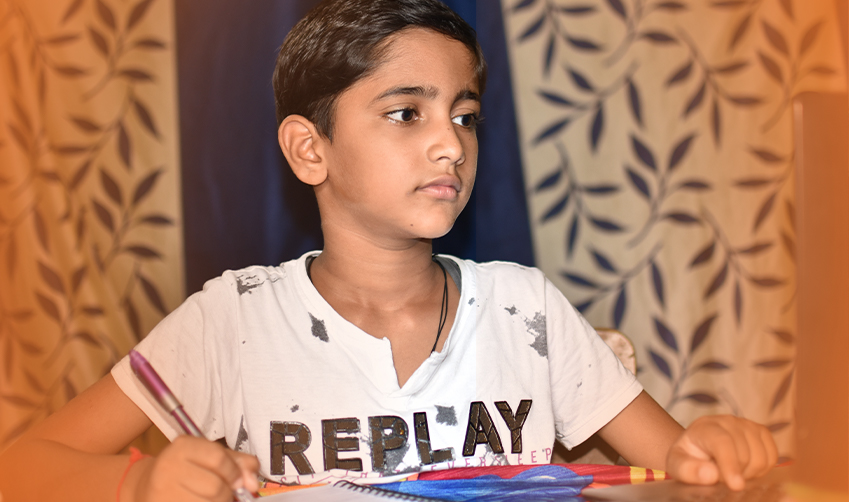 Subscribe to our newsletter
The pandemic has created the biggest disruption in the education sector. UNESCO says, "One year into the COVID-19 pandemic, close to half the world's students are still affected by partial or full school closures, and over 100 million additional children will fall below the minimum proficiency level in reading as a result of the health crisis."
Therefore, prioritising education recovery is crucial to avoid generational devastation.
Learning loss due to COVID remains incalculable, and schools across the globe have been severely disrupted.  Amid uncertainty and educational policies that remain ineffective, students' learning loss is inevitable. From the mounting rates of students developing anxiety and depression to a learning loss that might not be mitigated in the future has been some of the few aftermaths of the ongoing pandemic. However, it doesn't have to be this way. Learning loss due to school closures can pose some severe repercussions to a child's future. 
The education industry may not regulate how vaccines are being given to the populace, but it can certainly determine the sector's fate― save it from a sharp plunge. Much damage has already been done; the sector must work towards preventing it from getting any worse. A hybrid model in schools should be adopted at large, and students must be offered various activities that can help bridge the learning gap. Now is the time for schools to prepare post-pandemic strategies to help students meet their full potential. As two-thirds of the world's student population is still affected by complete or partial school closures, a system that's beyond online learning that can stand the test of time must be adopted. The longer schools stay closed, the higher the risk of children and youth losing out on their future.
Learning loss due to school closures is irreversible, and that's why educational institutes must adopt a few techniques to stop this divide immediately.
School can:
Offer various summer activities as a part of their curriculum, which can help students catch up on their lost learning.

Adopt a

hybrid model

and shift between online and offline mode whenever required without causing any learning loss.

Offer a curriculum supported by technology that makes a curriculum interesting so that parents don't have to force their children to attend classes.

Stay in regular touch with parents to keep them updated about their ward's performance to fill the learning gaps with the help of remedial sessions. 
While much has been discussed to mitigate the loss, teachers' proficiency in conducting online classes remains a less talked about topic. The shift to online classes has created mayhem in the teachers' lives as most of them were unprepared to deal with a crisis of this magnitude. It is imperative to train teachers well to help them speed up bridging the learning loss, which otherwise remains impossible if a teacher is not trained well.
What can LEAD do to help schools mitigate learning loss?  
Learning loss due to COVID has induced worry in the sector. But LEAD is helping all school stakeholders to help students to lessen the learning divide. In a traditional system, students rely on books for their learning. But in LEAD-powered schools, students get to learn via videos and slides, activities and books and workbooks. In a LEAD system students and teachers are empowered with smart classrooms, teacher app, school excellence kit, students' books and workbooks and question papers.

Through the Teacher Development Workshop, LEAD trains its teachers to use LEAD resources for effective lesson delivery.  To make the most of LEAD resources, a teacher must know how to use them effectively.  LEAD aims to empower teachers digitally so that they are on par with the fast-paced world. At LEAD, teachers are trained to look beyond the textbooks and use teachers' lesson plans instead. With the help of the workshop, LEAD helps teachers navigate through the App, read the plan, and deploy an effective plan to get excellent results for students. The teacher app is loaded with resources for three different purposes:
For their training
For their use in class 
For their reference
At LEAD, pre-primary classes follow an integrated curriculum consisting of cognitive and development domains of literacy, numeracy; EVS; aesthetic and creative expression; motor skills development and social and emotional development.
For students from class 1-8, LEAD offers a level-based programme called ELGA which has 5 components: Phonics, Whole words, Reading and listening comprehension, Grammar, Writing and speaking expression and High school.
For classes 9 and 10, LEAD offers English, Math, Science including physics, chemistry, biology, and social science, including history, geography, social and political life, and economics.
As a part of the Summer Camp, LEAD has created a 6-week-long programme filled with 12 enjoyable activities to make the most of the holidays. Students from over 2000 partner schools get to engage and learn during this camp. Activities are designed to stimulate the brain and creativity at the same time. Students can also benefit from LEAD's Bridge Course that's conceptualised to offer a thorough recap of essential concepts from the previous grades with enough practice.
Learning at LEAD-powered schools will make sure that the students remain unstoppable despite any calamity.
LEAD is transforming schools by making children future-ready. To make yours a LEAD Powered School: Partner with us today