ERP for Schools – Increasing Administration Efficiency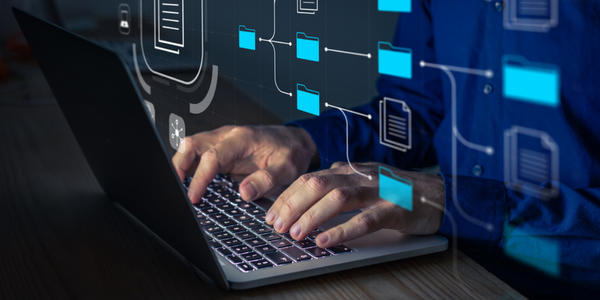 ERP for Schools – Increasing Administration Efficiency
Last Updated On: 23/11/2022

"Technology will never replace great teachers, but in the hands of great teachers, it's transformational." – George Couros.
ERP for schools - Making schools better and smarter
The primary goal of implementing ERP software for schools is to automate school paperwork by digitising school data. It also improves the collaboration between parents and teachers and every school stakeholder like principals, teachers, non-teaching staff etc.
 In short, ERP for schools offers a set of features that enables the school's administration to function seamlessly by nurturing a collaborative environment.
In this article

What is ERP for schools?

What is the role played by the ERP for schools?

Benefits of using ERP for schools

How is LEAD ERP software helping schools manage their daily hectic tasks seamlessly?
What is ERP for schools?
ERP software helps schools manage their daily responsibilities, such as curriculum management, student attendance, fee record management, homework management, student information, teaching, and all other administrative tasks.
ERP software for schools is a robust cloud-based educational system with advanced modules that enable educators to digitise an institution's regular work processes. With the help of this software, school staff can carry out administrative tasks and keep track of student's academic records, such as online fee collection, admissions, timetables, etc.
Never miss a story
Stay updated with the latest news and articles related to school education
SUBSCRIBE TO OUR NEWSLETTER
What is the role played by the ERP for schools?
ERP software for schools is one of the best solutions to manage and automate the institution's day-to-day operations. It helps schools cut down on educational management, learning, and teaching efforts. ERP software helps schools in three ways:
Enhanced accessibility for students
ERP software provides students ease in every operation like the admission process, finding and submitting assignments, program and course selection, giving assessments and examinations, etc.
Systematic academic & administrative management 
An efficient ERP software allows all the users to access their required stuff related to any operation. It automates the entire process and minimises the chances of errors, confusion and chaos, leading to greater efficiency in all aspects.
Unrestricted growth & ROI development
Manual processes in a school involve huge human resources, papers, multiple documents, etc., making the process lengthy with errors. As a result, it directly restricts the growth of the school and, ultimately, the ROI.
On the other hand, effective ERP software enables schools to reduce all the errors and problems by automating and streamlining the process for growth, cost-cutting, efficiency, and ROI development.
School Transformation, the LEAD way
LEAD's School Owner App lets you manage your school in just few clicks
Benefits of using ERP for schools
Improved efficiency: ERP software streamlines a school's operations and makes it more effective and efficient. The software automates tasks, including grading, fee management, scheduling, etc., which saves a lot of time and helps teachers and administrators to focus on more important tasks.
Better decision-making: ERP software enables schools to access all the data required to make informed decisions. This data can be used to boost a school's overall performance. ERP software also makes it easy to generate reports that help the stakeholders make better decisions.
Better communication: ERP software enables schools to improve communication and collaboration between teachers, students, administration and parents.
Improved learning outcomes: ERP software enables schools to track each student's progress and take up remedial measures to improve it.
Better financial management: ERP software helps schools keep track of their income and expenses. This information helps a school to create budgets and make financial decisions.
Save money: One of the most significant benefits of an ERP for schools is that it can save a lot of money for your school. An ERP system automates various school processes, reducing the need for paper records, which saves a lot of money for a school on storage and printing costs.
How is LEAD ERP software helping schools manage their daily hectic tasks seamlessly?
LEAD is one of India's fastest-growing school ed-tech companies that provides cutting-edge solutions to various schools across the country. LEAD's ERP software enables schools to deliver excellent uninterrupted learning through world-class teaching pedagogies to achieve outstanding learning outcomes for every child. The advantages of LEAD ERP software include the following:
Detailed reports and parent metrics for schools.
Enables schools to track students' attendance and teachers' performance.
Streamline student admissions process.
Schedule classes and conduct online assessments and quizzes for students.
Record student attendance and performance.
Manage class reports and school events.
Provides best resources to the students for refined learning.
LIVE classes from LEAD expert teachers.
Conclusion
There are various advantages of having ERP software for schools. However, the most crucial advantage is that it improves communication between different departments within the school, which leads to greater efficiency and better utilisation of resources.
If you are looking for ways to make financial optimization at your school, an ERP system may is the best solution for you. LEAD ERP software is a leading school management ERP solution that caters to all school requirements. Join LEAD's ERP software to effectively transform your school's administrative tasks and manage all day-to-day activities.
Article Summary
ERP software enables a school to streamline its operations and make them more efficient.
It allows everyone involved in the academic process to connect to the information they require and greater visibility.
ERP software helps schools to manage their finances, student records, inventory, and staff information.
It also enables schools to track every institutional activity that helps bring improvements in the current system and facilitates the working of future plans.
Never miss a story
Stay updated with the latest news and articles related to school education
SUBSCRIBE TO OUR NEWSLETTER
x
Give Your School The Lead Advantage