School ERP Software and its impact on student results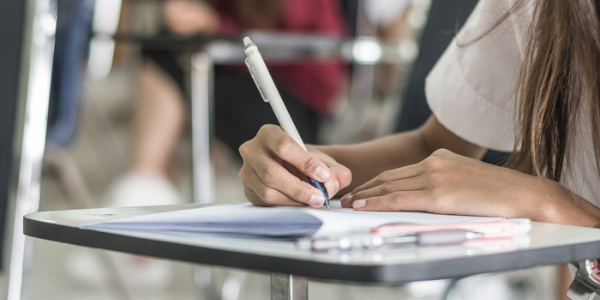 Subscribe to our newsletter
School ERP is an enterprise resource planning software that helps manage the day-to-day activities in schools like admissions, attendance, assessments, fee and accounting management, etc. All these demands can be fulfilled with one solution: school ERP software. The software also aids students in receiving innovative and creative lessons.
Let us discuss the impact of school ERP on students and their academic results :
Get Timely Notifications and Updates
Students don't have to seek out a teacher for daily queries. A school ERP software is designed so that it notifies the students regarding updates like assignments, timetables, class notes, tests, events, changes in rules and regulations, etc. on a timely basis. This benefits the students as they come to know about all the updates without any miss. Teachers need not followup with their students to get them to complete homework and assignments on time. The school ERP software ensures students are on track and saves time for teachers.
Centralized Repository
Remember when students used to write notes on copies? Many times, it has been observed that the students perform poorly in the exams because they have lost their notes. Also many students may find it difficult to focus during class because they are busy writing down notes. But things have changed with time. With a school ERP software, teachers can share notes with students and students can view they easily. Students need not spend a lot of time writing them down. With this feature of centralized storage, students save all their valuable data in one place. The probability of losing class notes is thus eliminated.
Enhanced Communication
Shy students hesitate while asking doubts. As they have a fear of getting judged. However, lack of communication can hamper a student's learning. Therefore, for academic excellence, effective communication is a must. The app connected to school ERP software makes it easier for students to ask questions or doubts. This reduces the inferiority complex among the students. Now student teacher communication is not just limited to classrooms but extends beyond the classrooms.
Access Missed Lectures
A lot of times due to unavoidable reasons, students may miss out on classes. With a school ERP in place, students no longer have to rush to acquire the notes of the missed lectures. Students not only get access to live lectures but also get access to missed lectures in the form of recordings. They can replay the lectures and take down notes sitting at home. It saves a lot of valuable time for the students.
All students have the right to get quality education in the most seamless way possible. To fulfill this, school ERP systems must be widely adopted in schools, as these systems positively impact student results. With the use of technology, students can be empowered and their academic performance can be enhanced. The incorporation of new innovative teaching techniques inbuilt into a school ERP system also stimulates the eagerness to learn amongst the students. In the long run, the incorporation of school ERPs will not only streamline the operations of educational institutions but also enhance the success of students in academic excellence.
At LEAD, we provide a robust School ERP Software that helps school owners not just provide excellent education but also grow their school. It enables:
Continuous management and tracking of operations
Provision of all materials & devices for school transformation
Better admissions management
Student's performance & attendance reports
Readymade lesson plans and teacher training
Guaranteed results across subjects
Over 3000+ schools across India trust LEAD to transform their school into centres of excellence. To know more about how LEAD's cutting-edge school edtech solutions empower schools and their students to become the best version of themselves, visit our website today!