Attendance Monitoring Systems for classroom. The need.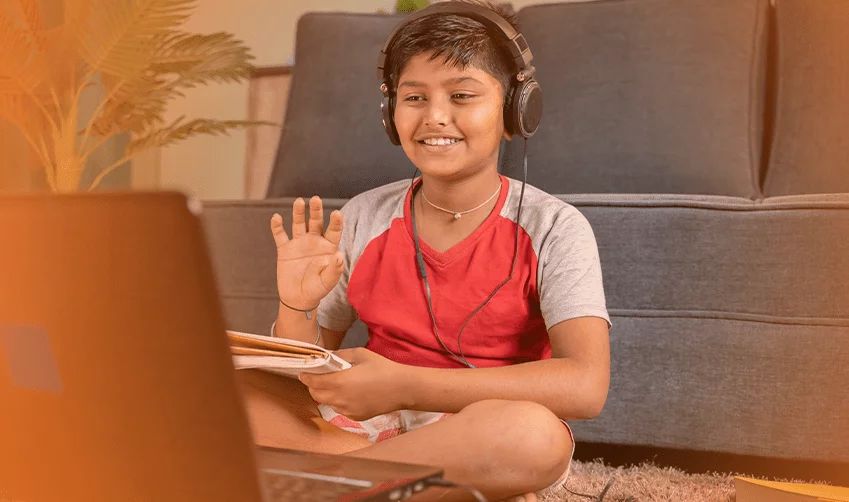 Subscribe to our newsletter
The kind of wave technology is making in the education sector remains immeasurable, for the simple reason that error-free management across all departments in schools is now possible. Faster monitoring systems have now replaced the slower techniques of tracking attendance and managing information. The New Education Policy 2020 acknowledges the role of edtech in learning, managing and teaching in schools. It also considers it to be a significant step towards enhancing the education standard of the country. In the present competitive world with more work hours and less classroom time, teachers require edtech tools like attendance monitoring systems.
Manually taking attendance and noting it in registers makes daily attendance a mundane task. It is time-consuming and much slower. With the classroom becoming 'smart' and the inclusion of technology, the digital attendance platform has made the 'task' easier. With technology-driven attendance monitoring systems for the classroom, teachers can easily mark students' attendance while keeping their record.
In the fast and competitive world, there is no room for slower methods. Adopting an online attendance monitoring system to manage and monitor attendance has become a need. Unlike the traditional attendance system, ERP-based management systems provide real-time notification to parents and school administrators regarding students' attendance.
According to the World Bank, the use of technology in education can play a significant role in providing new and innovative forms of support not only to students but also teachers. The technological innovation has led to an improvised and digital way of monitoring attendance. As NEP 2020 is also motivating digital infrastructure development, implementing a online student attendance management system can be a progressive step towards the digitalisation of education.
Is technology the pen and paper in today's time?
A smarter way of monitoring and managing attendance has helped us think about how technology is transforming the education sector. Things that were earlier managed with a pen can now be done with a click. The switch to online learning and management tools has brought outstanding results for the simple reason that teachers can now concentrate on the sole job of teaching. From taking attendance to maintaining records, the online attendance system does it all. Some key features that make the attendance monitoring system a need in schools are-
Storage for unlimited student attendance data record
Compatible with both web and mobile devices
Internet is the only primary requirement
Parents and teachers can access the student record anytime
LEAD is transforming schools in India by helping children become future-ready. To make yours a LEAD powered school: Partner with us today

Digital revolution, a relief

 
If you think that new management systems have rendered the administrators jobless, you might want to think again! The digital revolution has indeed minimised the school administration's workload, but it also helps them concentrate on other tasks.
Teachers can now focus on enhancing students' learning and concentrate more on providing fun and interactive learning. New-age schools need an attendance system that provides them relief from the tedious task of attendance management. In fact, many smart schools have adopted this technique to benefit students, parents and teachers alike.
How LEAD is the academic system that Indian schools need?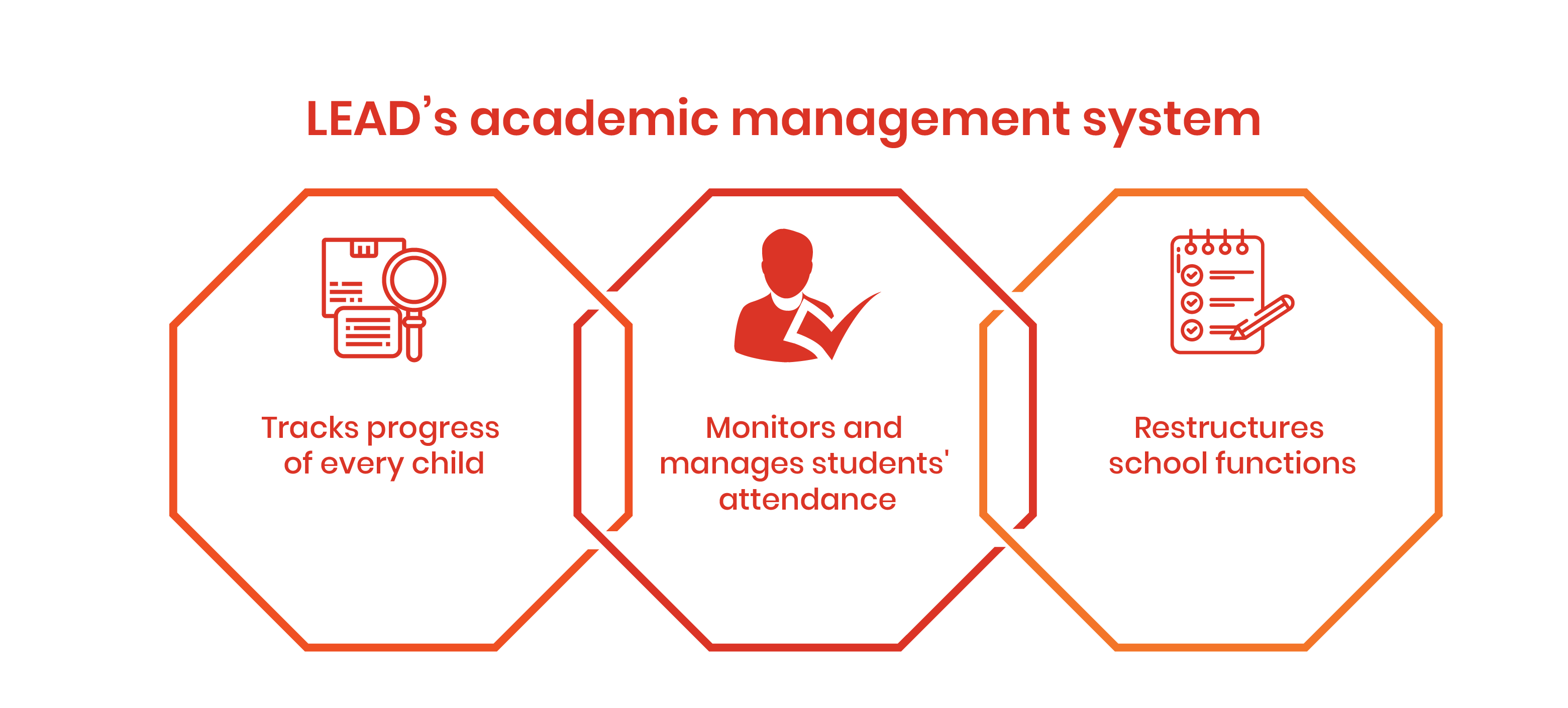 LEAD's academic management system lets principals and educational coordinators monitor and manage students' attendance. LEAD app provides access to parents to track the progress of their child. The online availability of the information makes it accessible to everyone irrespective of their location.
One of the leading online integrated management solutions, LEAD aims to bridge the gap that prevails during digital learning. With every facet devised carefully, this integrated management solution backs not just what a parent or teacher wants but also a boon for school owners and principals who are usually kept at bay concerning the students' performance.
Amidst the ongoing uncertainty, schools will get frequently interrupted and that's why having a system that restructures school functions, including attendance management is essential.
LEAD is transforming schools in India by helping children become future-ready. To make yours a LEAD powered school: Partner with us today